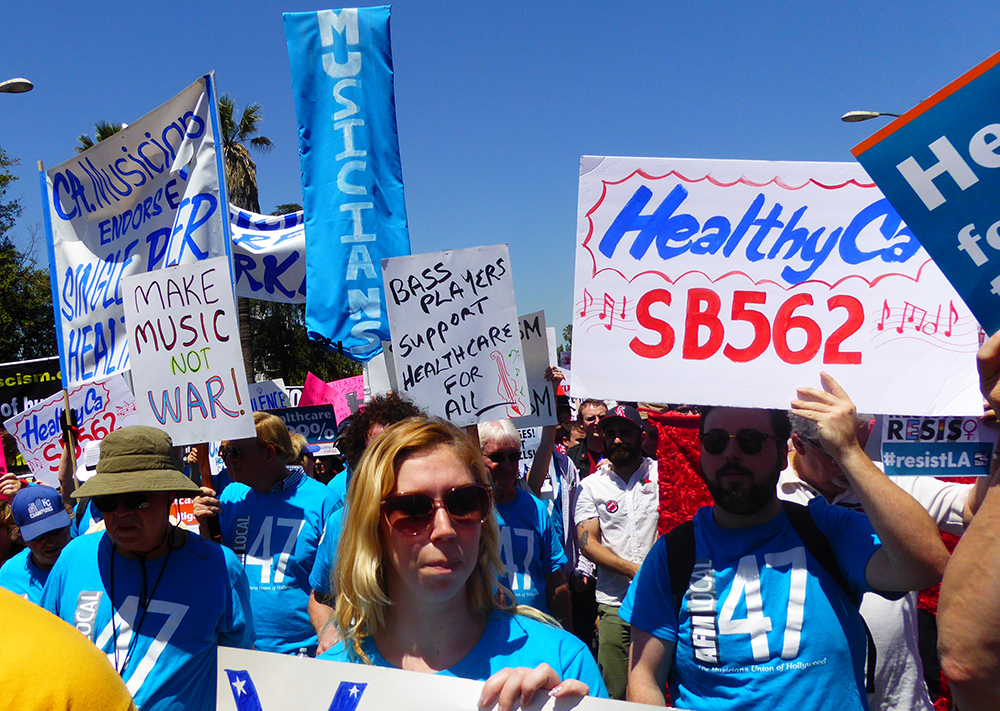 Join us in canvassing Sen. Hertzberg's district in a final push to get his vote
AFM Local 47 has endorsed SB 562, the Healthy California Act, will guarantee high-quality healthcare for all Californians.
But first it has to pass a vote coming this week in the State Senate.  Key senators who have not committed to voting for SB 562 – like Senator Hertzberg – need to hear from constituents ASAP.
Join other Healthy California supporters along with the Democracy Project and Our Revolution Tuesday, May 30 or Wednesday, May 31 to knock on some doors and spread the Healthy California message in Senator Hertzberg's home district! Continue reading →