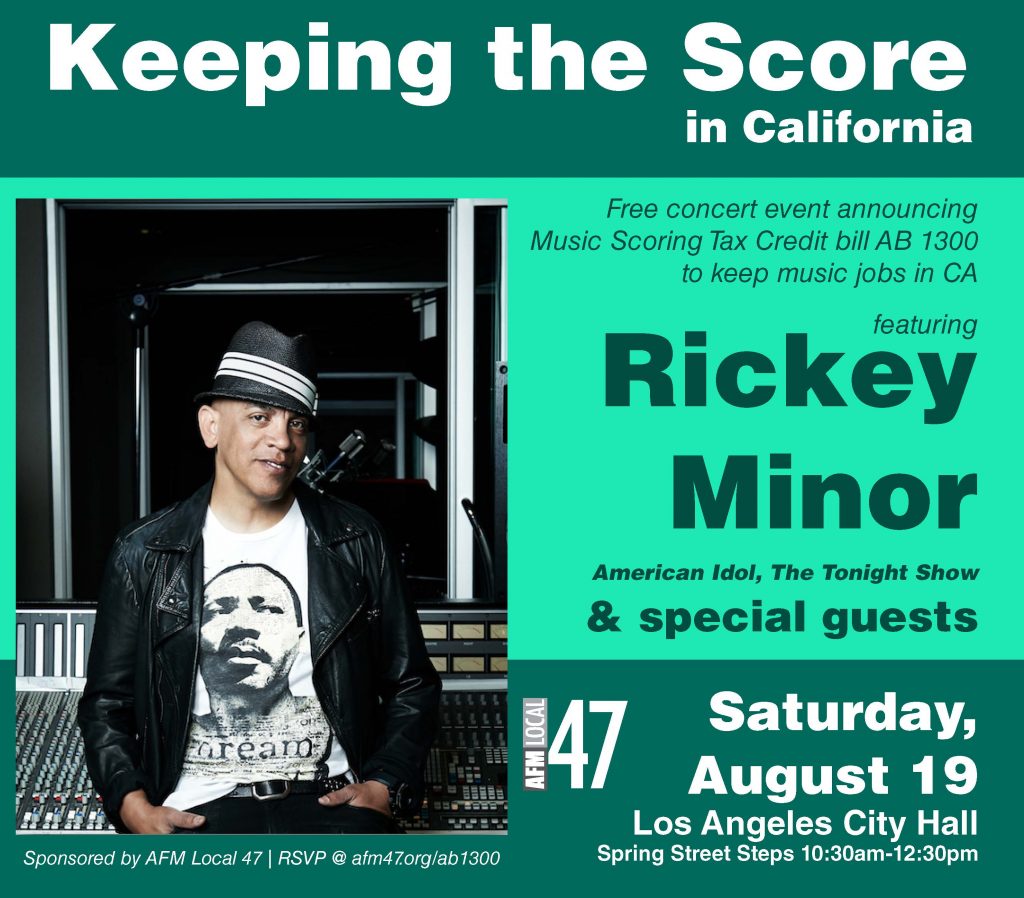 American Federation of Musicians Local 47 presents a free concert & media event announcing Music Scoring Tax Credit bill AB 1300 to keep music jobs in California
Featuring Rickey Minor (American Idol, The Tonight Show) & special guest performers & speakers TBA!
SATURDAY, AUGUST 19, 2017
@ Los Angeles City Hall Spring Street Steps
10:30am-12:30pm


About AB 1300: Introduced in April 2017 by Assembly Majority Leader Ian Calderon, AB 1300 – the Music Scoring Tax Credit – would implement a long-sought system for supporting film and television music scoring jobs in California by bringing overseas scoring home. The bill is aimed at bringing the success of our California film and television tax system to musicians and the scores that are an integral part of every film and TV project.