by Linda A. Rapka
Just picked up for a fourth season, Amazon's hit drama-comedy series "Mozart in the Jungle" sprang to life from the 2005 memoir of journalist and Local 47 oboist Blair Tindall.
After years as a professional musician Tindall decided to go back to school, and an aptitude test recommended journalism. "My first week in, I realized I was much older than anyone else," she said. "I had a music conservatory education, and had never really written. I thought to myself, 'Can I do this?'"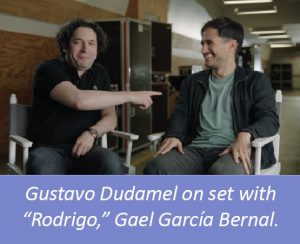 One of her first assignments was to write about a personal experience that had affected her in a profound way. A close friend, pianist Sam Sanders, had just died, and she recounted a sad, stark commentary on humanity through their shared experiences as classical musicians. Her story was selected to be read aloud to the class.
"The class was silent," Tindall said. "I thought, what have I done?" The students were stunned. "The world is told that classical music is boring," she said – and her story was anything but. "One of the students said to me, 'We don't even think of you as people.' Nobody knows about this world. Someone said I had to write a book about it."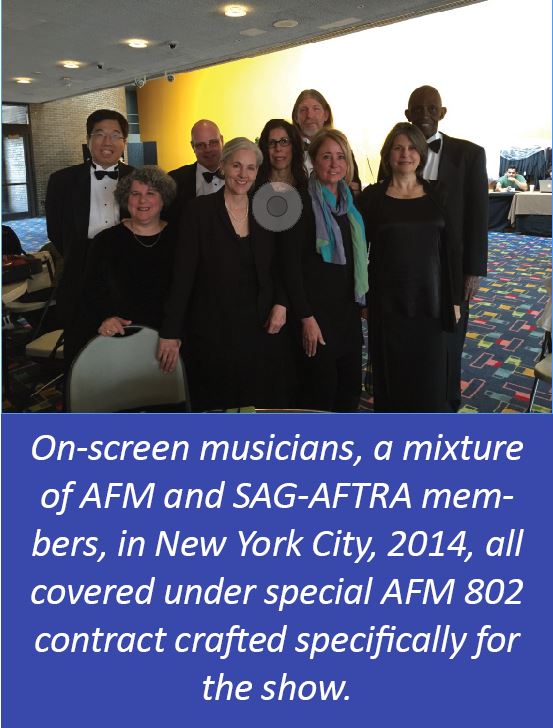 This idea appealed to her immediately, and she eagerly took up the challenge. In her book, "Mozart in the Jungle: Sex, Drugs, and Classical Music," she chronicles her professional career in New York, living in the famous Allendale building on West End and 99th, a low-rent haven for musicians and artists, and playing various high-profile gigs with the New York Philharmonic and the orchestras of numerous Broadway shows.
"For some reason the book was controversial," Tindall said. "It really wasn't meant to be titillating. It was meant to tell the story of musicians as hardworking people." Despite its racy title, the memoir is not so much a scandalous tell-all, but rather a smart investigative analysis of the state of classical music told from a unique vantage point.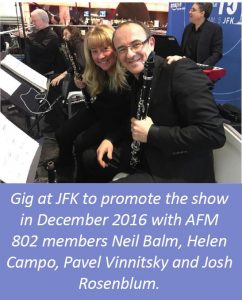 Hoping to realize the dream of turning the book into a screenplay, Tindall took the plunge and in 2005 moved to Los Angeles. Five days later, she received the phone call that would start yet a new chapter in her life.
Jason Schwartzman, the nephew of Francis Ford Coppola, optioned the book. Himself a musician and a member of Local 47, Schwartzman has been known to sit in on the show's recording sessions, guitar in hand, playing for the musicians what he has in mind.
Created by Roman Coppola, Jason Schwartzman, Alex Timbers, and directed by Paul Weitz, the show received a production order in March 2014 with Picrow for Amazon Studios. It stars Gael García Bernal as Rodrigo — a character based on LA Phil conductor Gustavo Dudamel — Lola Kirke, Malcolm McDowell, Saffron Burrows, Hannah Dunne, Peter Vack, and Bernadette Peters. The series has garnered widespread critical acclaim and won two Golden Globes and a creative Emmy. Season four is currently in production and will be released in December.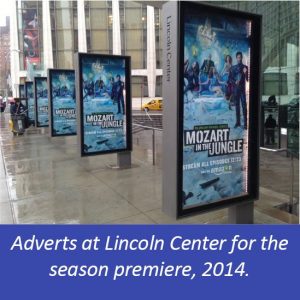 One of the highlights for Tindall is the attention the show has brought to the classical world. "If I got hit by a bus today – well, I wouldn't be that happy about it, but I feel like I've done enough in life," she said. I've had a great music career, been to 50 countries, have met fascinating people. But having a show like this bring visibility to classical music makes me feel so happy."