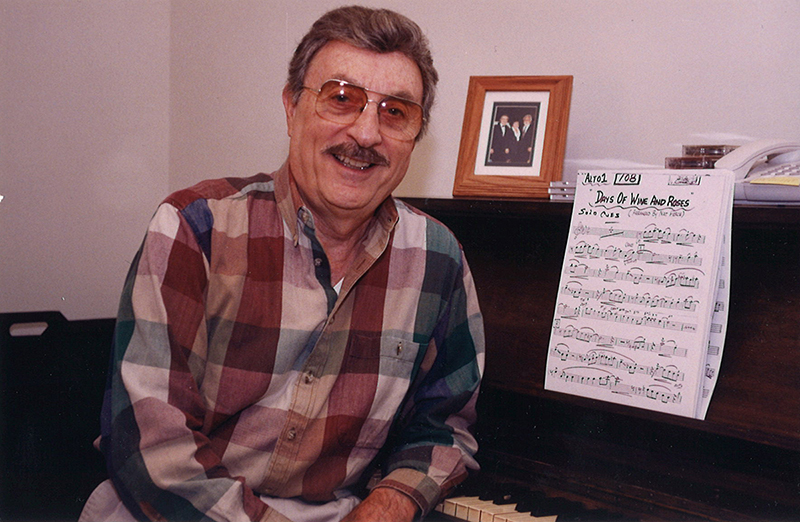 After more than 50 years in Los Angeles, big band musician Pat Longo has returned to his roots and moved back to his hometown of Lodi, New Jersey.
As Pat likes to say, "the Longo Train has made many stops." He has performed at The Vintage Club, The Academy Awards Governors Ball, New Years Eve Gala at the Dorothy Chandler Pavilion… along with famed conductor Zubin Mehta and the L.A. Philharmonic Orchestra, Caesar's Palace and The Golden Nugget. He has entertained and worked side by side with such stars as Seth MacFarlane, Adam Levine and Jimmy Kimmel.
Pat Longo's band in Los Angeles boasted the finest studio musicians and session players in Hollywood. His six albums are heard around the world and celebrities such as Kelsey Grammar, Rod Stewart, Tony Bennett, Michael McDonald, and Neil Diamond have relied on Longo's reputation to deliver the very best.
"I do miss all my musician friends I made over the years," Longo said. He added that he's now "getting to know the very talented musicians here in New Jersey and New York," and is currently rehearsing a 16-piece band. "It's sounding real good," he says.
Upon his return to Lodi, Longo's local newspaper, North Jersey, ran a feature story about his homecoming. You can read it here.