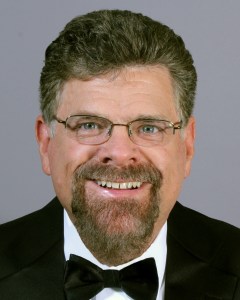 Clarinet
10/13/1953 – 8/19/2016
Note: David Stanton's passing was reported to Local 47 in March 2017. The following obituary is submitted by his family.
David Stanton, 63, of Hawthorne, passed on Aug. 19, 2016, in his home surrounded by family and friends. His death was caused by a rare form of melanoma.
Born Oct. 13, 1952 at St Joseph's Hospital in Santa Monica, California to Thomas James Stanton and Phyllis Adeline Stanton. He grew up in Manhattan Beach with siblings Patricia (Tish) Stanton-Miller and James (Jim) H Stanton. He began playing clarinet in middle school and fell in love with the instrument. He attended Mira Costa High School. He went on to study music as an undergraduate at USC and then moved to New York to get his master's degree at the Manhattan School of Music.
He had a storybook career in music and was an extraordinary teacher. After 15 years in New York working as a musician he returned to California and began his new career in the Teach for America program and was assigned to an elementary school in Compton. He then became a literary specialist and spent his last years in Compton educating teachers on literacy. He was offered an early retirement bonus and decided he had been in public schools long enough.
He played first clarinet for 11 years before stepping up to conduct and direct the Palos Verdes Symphonic Band. After retirement he realized he was not done teaching and began teaching at AMUSE and as a music specialist for Palos Verdes Schools. He was a longtime member of the Self-Realization Fellowship. He was unconditionally loved by his family, friends, students and colleagues. He will be missed.
Donations should go to David Stanton Music Scholarship at Mira Costa High School through the Sandacre Scholarship Fund with a memo David Stanton. Checks can be mailed attn: Denise Anderson 1401 Artesia Blvd, Manhattan Beach CA 90266.