Life Member. Piano
(8/4/1928 – 1/13/2016)
by Jim Self, Life Member, AFM Local 47
On Jan. 13, 2016, Ron Kalina, one of my dearest friends and musical mentors, passed away peacefully at 87 in Palm Springs. In my early years in Los Angeles I was a busy bass player and, after the devastating strike in 1980, I relied a lot on bass gigs to pay the bills. I was also looking for a neat sound to make my first jazz tuba recording. One night I played a casual with this wonderful, swinging pianist Ron Kalina. Later in the evening he pulled out a harmonica and played great jazz while also comping with one hand on the piano. I was blown away by his sound and talent and thought, "wow, harmonica and tuba might be a really unique sound for a jazz band." I needed a musical project to get me out of the doldrums of those down studio years and thought I could make an interesting jazz recording and maybe help me progress as a musician.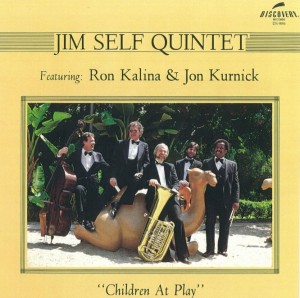 So I asked Ron if he was willing to have a rehearsal and see how it sounded. We asked the late, great bass player Ernie McDaniel, guitarist Jon Kurnick and drummer Harold Mason to join us—and it was magic. The sound between the five of us, especially the tuba and harmonica, was beautiful. Right then I asked the guys if they would make an album with me. Ron, Ernie, Jon and I wrote tunes and arranged stuff for the album and, within a month, we were in the studio. The result was my first solo recording, "Children at Play," named after the title one of Ron's bopish tunes. It allowed me to step out front as a jazz soloist and leader and discover my first musical love—jazz. Albert Marx released it on his Discovery label and it got a lot of attention. Shortly after I was on a cross-country flight and heard it on the airplane's jazz channel. It was exhilarating. In 1983 High Fidelity magazine chose it as one of the top 10 jazz LPs of the year.  "…charmingly unconventional…4 stars", said Leonard Feather in his L.A. Times review. Ron (and everyone) played great and his special sound, time and blues-tinged solos were a highlight.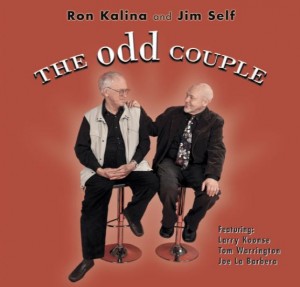 Ron and I played the band a few times (notably at Hop Singh's and The Jazz Bakery), and we worked together on few casuals and some studio calls over the years. While our careers went in different path we remained good friends. 25 years later Ron came to me and said let's try to rediscover that same magic and do another CD. So we co-produced (with Ron's loving partner, Judy Wolman) "The Odd Couple" in 2008. Ron and I collaborated with originals and arrangements of some of our favorite songs and asked guitarist Larry Koonse, bassist Tom Warrington and drummer Joe LaBarbara to join us. It even included Donna Lee, "You Must Believe in Spring" and "Confirmation"—imagine that on tuba and harmonica? It was magic again.
"The blend of harmonica and tuba from Kalina and Self are an extraordinary jazz experience… Simply great!" Charles Spranklin, Harmonica Happenings
We played a few times together after that as a band but the business of jazz is tough and we were so busy working that opportunities were rare.
I am so proud of "Children and Play" and "The Odd Couple" and the special sound and musical and personal affinity that Ron and I have had for each other. His special soul and phrasing on harmonica have had a great influence on me (and he was a terrific pianist too). As a tuba and harmonica duo we certainly were the odd couple.
Ron Kalina was famous in his hometown of Philadelphia, played and recorded all over the world and with just about everyone in Southern California. He often would sit in with famous singers and wow them with his harmonica. He was one of the nicest guys I have ever met. He had a salty side too. Together his talent and personality made him one of my favorite musicians of all time. I place him in the lofty heights as a jazz harmonica player with the great Toots Thielemans. He changed my life! I am honored to have made music with him and know that he left a lifetime of music and friends that will endure forever.