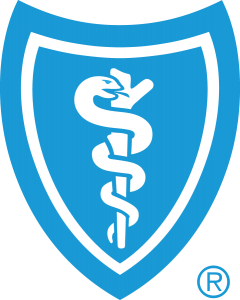 Professional Musicians, Local 47 and Employers' Health & Welfare Fund
As an eligible* Blue Shield medical plan member who has enrolled in Blue Shield as a benefit option through the Professional Musicians, Local 47 and Employers' Health & Welfare Fund (the "Fund"), you may now have available to you identity protection services such as identity repair assistance, identity theft insurance and credit monitoring. It makes good sense, and it is offered at no charge. You can access and enroll in these services by calling (855) 904-5733, 6 a.m. to 6 p.m., Monday through Saturday or 24/7 at blueshieldca.allclearid.com.
In 2015, the Blue Cross Blue Shield Association announced its commitment to making identity protection services available to its customers nationwide. The Fund is pleased to announce that Blue Shield of California will be offering these services at no cost to eligible Participants effective May 2, 2016.
Blue Shield has selected AllClear ID, a leader in customer/electronic data security, to administer its new identity protection offering. Eligible Participants enrolled in Blue Shield health plan through the Fund can access AllClear Identity Repair at any time with no additional enrollment requirements. If Identity Repair service is needed, eligible Participants can call (855)-904-5733, Monday through Saturday from 6 a.m. to 6 p.m., and a representative will assist with re-securing the Participant's identity. Eligible Participants will need to provide their name, Social Security number and date of birth. No payment information is required.
For added protection, eligible Participants can opt-in to receive AllClear ID Credit Monitoring at blueshieldca.allclearid.com. The service includes credit monitoring, a $1 million identity theft insurance policy and child protection for members under 18 years old.
This offering is available to Eligible Participants and their covered dependents for as long as they have a Blue Shield of California policy in effect, whether through the Fund or another source.
Blue Shield will invite Participants to register for its new identity protection services beginning in May, 2016. In addition, eligible Participants will receive fliers, mailing inserts and other materials on a regular basis with updates on how to protect their data and prevent identity theft.
Because this information is being widely distributed please call Blue Shield to determine if this benefit is available to you. If you are a member of Blue Shield health plan please call 855-599-2657 (7 a.m. – 7 p.m. Monday through Friday) for information on your eligibility status.
* Eligibility for benefits provided through the Professional Musicians, Local 47 and Employers' Health and Welfare Fund (the "Fund") is determined annually by the Fund and pursuant to the Fund's rules and regulations. Participants that qualify for benefits through the Fund at Level A have the option to enroll in either Blue Shield or Kaiser. Only those participants who enroll in the Blue Shield plan are eligible for the identity theft program through Blue Shield.