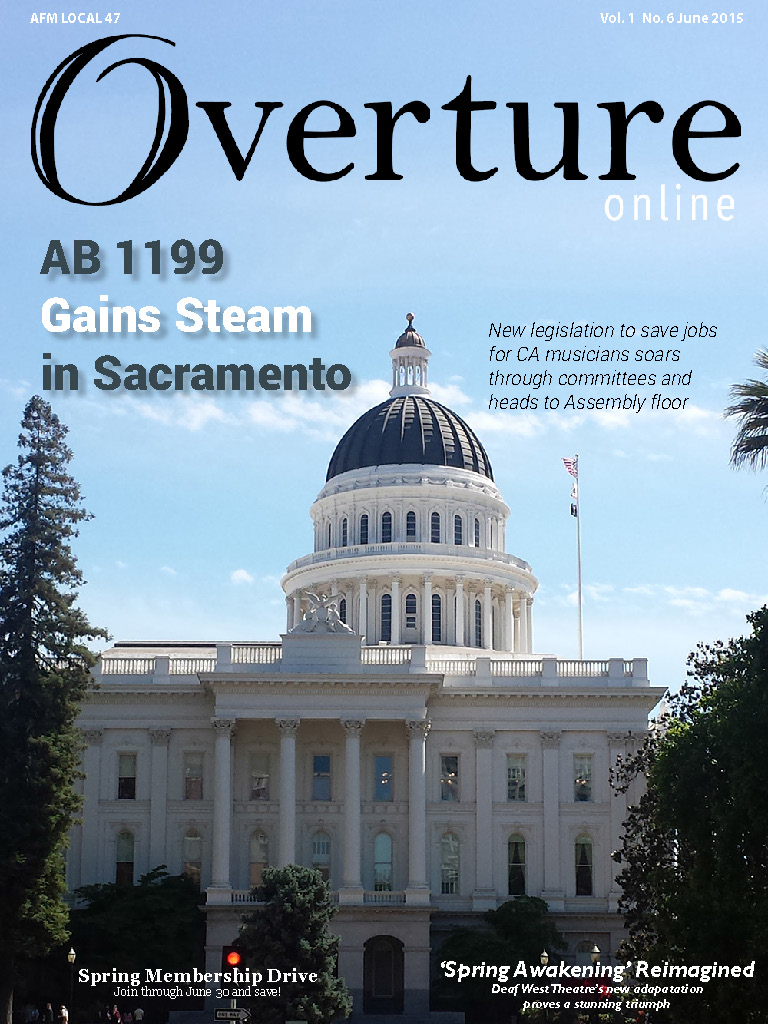 Overture Online: June 2015
NEW ISSUE OUT NOW – Read the Overture Online on your smartphone or tablet available from the App Store or Google Play.
While Overture Online is optimized for reading via the app versions, readers may also access the new issue on your web browser (must have flash enabled).
Cover Story:
AB 1199 Gains Steam in Sacramento
New legislation to save jobs for CA musicians soars through committees and heads to Assembly floor
---
Also in this issue:
Deaf West's 'Spring Awakening' a Stunning Triumph
Innovative choreography delivers a powerful experience for hearing and non-hearing audiences alike
Vocalists Now Union at Six Flags Magic Mountain
Local 47 successfully organizes singers under CBA with the theme park for the first time
AFM Sues Six Studios for Reusing Music Without Paying
Columbia, Paramount, Fox, Universal, Disney and Warner Bros. named in suit
and more!

Browse past issues of Overture Online here.