To thank our area theaters that regularly employ AFM Local 47 musicians, the union has been presenting plaques to these venues – many of which have had collective bargaining agreements for several decades.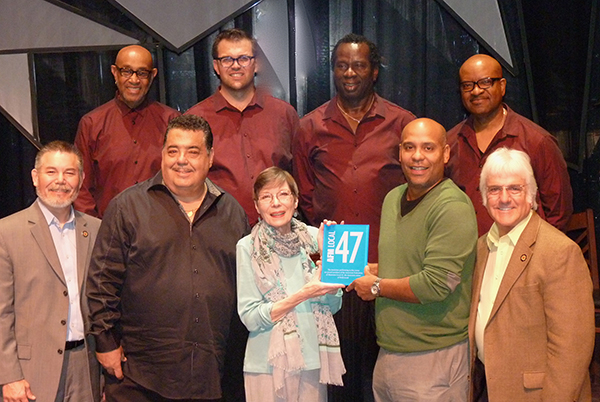 The first presentation took place at the Colony Theatre on May 15. Local 47's titled officers, President John Acosta, Vice President Rick Baptist and Secretary/Treasurer Gary Lasley, and Live Performance Business Representative Michael Ankney hand-delivered the plaque to the Colony's artistic director Barbara Beckley before the venue's performance of "Words by Ira Gershwin."
The vibrant "Local 47 blue" lacquered plaques are inscribed with the words: "The musicians performing in this venue are proud members of the American Federation of Musicians Local 47, the musicians union of Hollywood."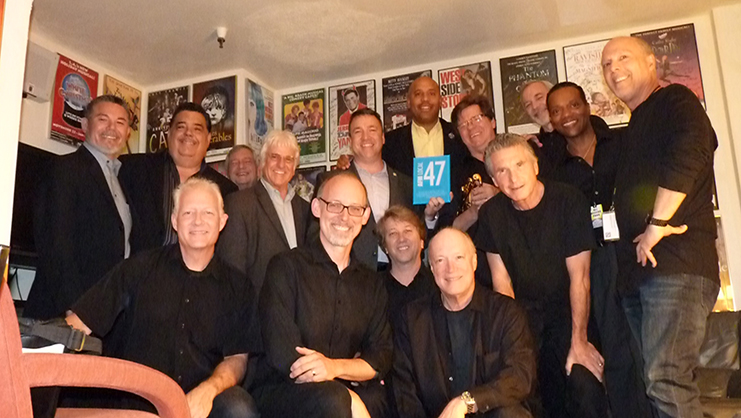 On June 2, we hit up the musicians hanging in the green room at the Pantages just before that evening's performance of "Motown."
That same week on June 4, we visited the Ahmanson in between the matinee and evening performances of "Matilda."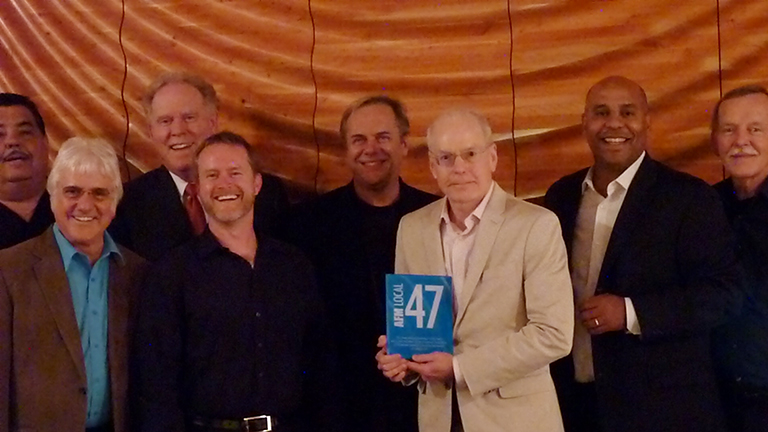 We're not done yet — we have several more theaters to thank for hiring Local 47 musicians. Stay tuned!