* Update 2/9/2017:  9th U.S. Circuit Court of Appeals rules against Trump and travel ban will not go into effect *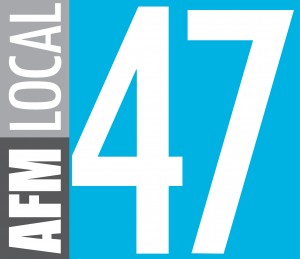 FOR IMMEDIATE RELEASE
Download pdf
LOS ANGELES, CA (January 31, 2017) — The American Federation of Musicians Local 47 Executive Board released the following statement on the recent Executive Order on Immigration:
"The American Federation of Musicians Local 47 condemns the ban on immigration and entry to the United States by people from seven predominantly Muslim countries.
"Closing our borders to people because of the religion they practice is wrong. It violates our country's founding principles and it sends a disturbing message to extremists at home and abroad.
"As artists we often find ourselves on the front lines in defense of diversity. Our music can be heard throughout movements for civil rights and social justice. Today we stand together with our brothers and sisters of all faiths to affirm our universal right to free thought and free speech.
"We reject all forms of religious discrimination. We stand in opposition to the Muslim ban and we won't be silent about it."
AFM Local 47 is a labor organization formed by and for musicians over a century ago that promotes and protects the concerns of over 7,000 musicians throughout the greater Los Angeles area in all facets of the music business. Local 47 is affiliated with the American Federation of Musicians of the United States and Canada, the largest organization in the world representing the interests of 85,000 professional musicians.