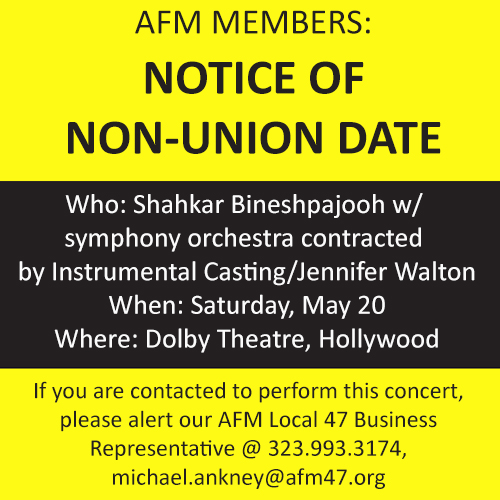 AFM Members: Please be aware that the Shahkar Bineshpajooh concert with symphony orchestra, contracted by INSTRUMENTAL CASTING/Jennifer Walton, Saturday, May 20, 2017 at the Dolby Theatre is a non-union date.
AFM Local 47 is working toward organizing this performance. If a union contract is not secured we are prepared to conduct an informational picket on the evening of the show.
If you are contacted to perform this concert, please alert AFM Local 47 Business Representative Michael Ankney: 323.993.3174, michael.ankney@afm47.org.