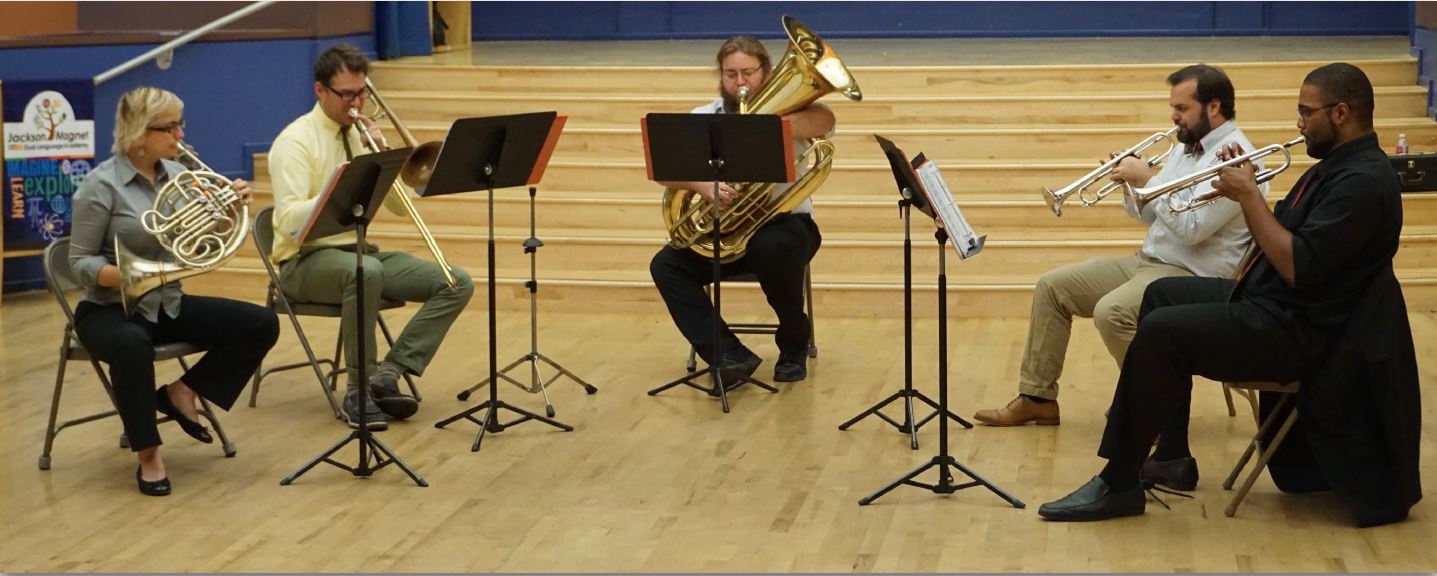 Founded in 2009, Oakwood Brass – Outreach Project seeks to revitalize brass chamber music through lively, engaging performances of intentionally curated repertoire to attract new listeners to classical instrumentation.
This year the group presented instrument introduction concerts at Cleveland, Jackson, Longfellow, and Washington elementary schools in Pasadena, and Royal Oaks Elementary in Duarte. These programs were partially funded by the Local 47 Trust, Tournament of Roses Foundation.
Oakwood Brass
Jonathan Bradley, trumpet
Nicholas Daley, trombone
Darren Dvoracek, tuba
James Edwards, trumpet
Carrie Rexroat, French horn
To learn more about Oakwood Brass and donate, please visit oakwoodbrass-outreachproject.org.