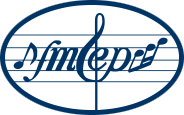 AFM & Employer's Pension Fund
Retiree Representative Meeting

Wednesday, October 2, 2019, 1-3 p.m.
Los Angeles Marriott Burbank Airport
2500 N. Hollywood Way
Burbank, CA
Retiree Representative Brad Eggen, along with the Equitable Factors Panel, invites AFM members to attend a meeting to discuss the American Federation of Musicians and Employers' Pension Fund's application to U.S. Treasury to seek approval of a plan to reduce benefits for participants.
The purpose of the meeting is to focus on the interests of retirees, deferred vested and beneficiaries. However, to the extent there are many AFM members who are retired and remain actively employed given the nature of the industry, AFM-EPF invites all members in order to be sure and provide notice to as many of the people we represent as possible.
Presentation with Q&A Session to follow.
More information is available at afmretireerep.org.
Check the website for information regarding parking costs.