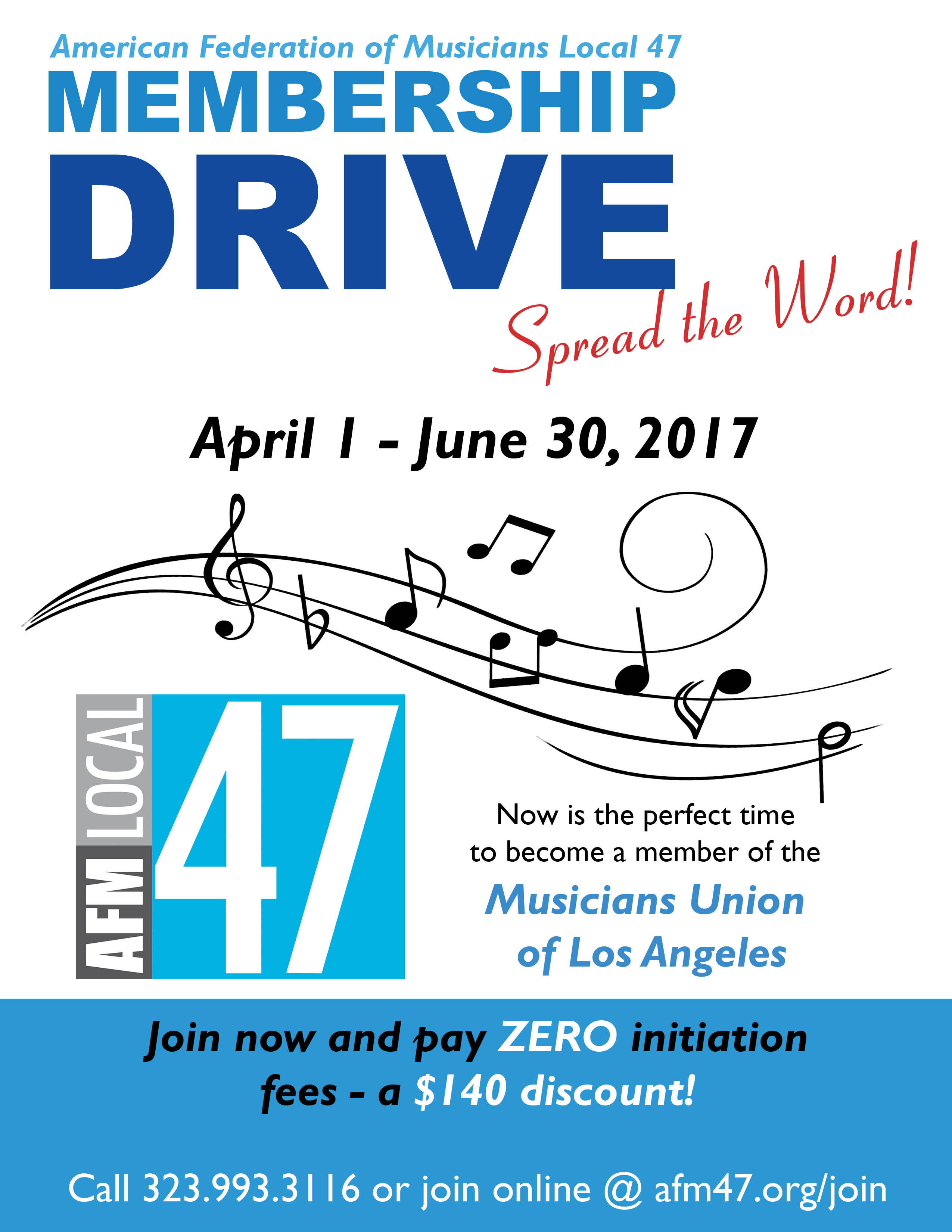 Between April 1 and June 30, new members can join without paying any initiation fees. Currently new members pay a $75 initiation fee to Local 47 and $65 to the AFM. That's a $140 discount!
Spread the Word! If you know musicians who are working non-union or if you have friends who are sitting on the fence and want to join, tell them about the value of union membership. 
Call 323.993.3116 or join online @ afm47.org/join.