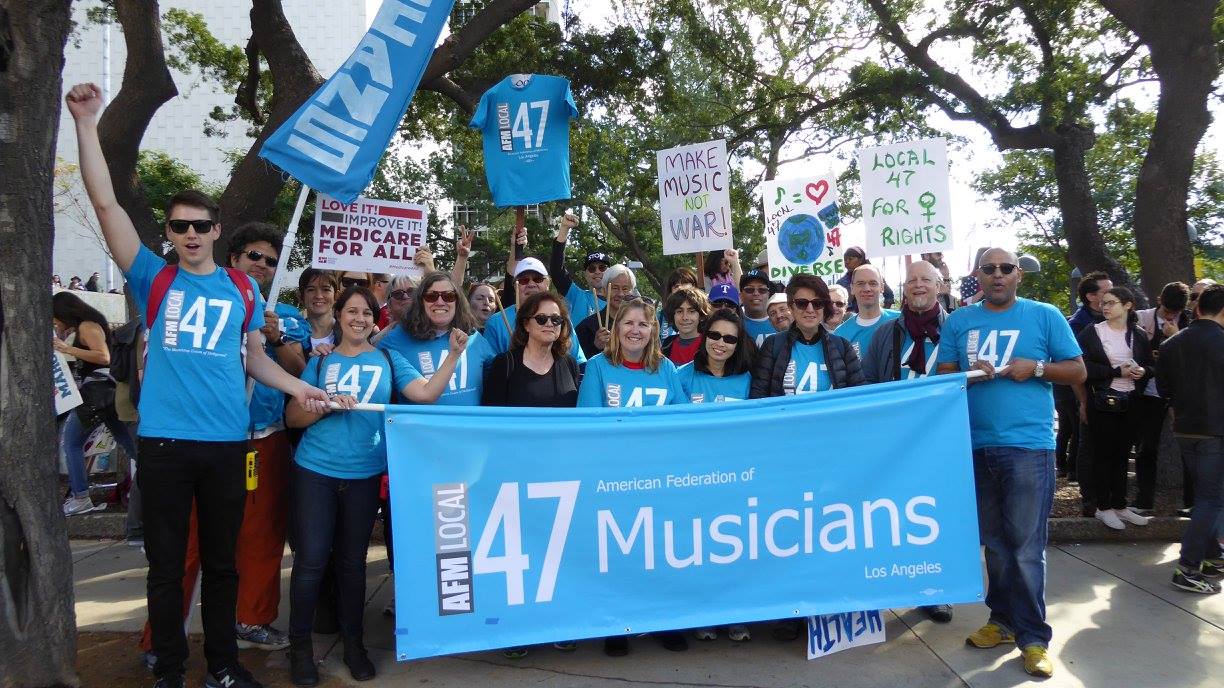 View our photo gallery and videos
Musicians marched alongside hundreds of thousands of fellow union members, community activists, and supporters in the Women's March Los Angeles Saturday, January 21, 2017.
The Los Angeles demonstration — one of dozens of sister events throughout the nation and around the world held in tandem with the Women's March on Washington, D.C. — centered around support not only for women's rights, but for civil liberties, worker rights, healthcare, human dignity, and free speech. Event organizers stressed that the marches were not just for women or women's issues but about issues with direct impacts on all citizens, and to show solidarity with those most at-risk under the current administration.
"I couldn't not be here today," said Dale Breidenthal, second violinist with the Los Angeles Philharmonic. "We need to stand up for common decency for all humans."
Led by a three-piece drumline, dozens of members of the American Federation of Musicians Local 47 marched alongside thousands of peaceful demonstrators from Pershing Square to City Hall. Musicians were joined by fellow union members and allies from the Writer's Guild Association West, California Faculty Association from Long Beach State, Art Directors Guild I.A.T.S.E. 800, Campaign for Healthy California, Jewish Labor Committee Western Region and others.