** UPDATE 7/17/2017: The first month of classes will be held at Shepherd University, 3200 N San Fernando Rd. Los Angeles CA 90065. The school is near Glendale and Eagle Rock. The classroom is called the Midi Room and there will be a sign pointing the way. Parking is the back area of the school. Students should download the 15-Lesson Course from Dr. Ludwin's website at https://www.musicnewapproach.com/fifteenlessoncourse or bring $30 to class on the first day.
** UPDATE 5/16/2017: PLEASE NOTE NEW DATES FOR BOTH CLASSES **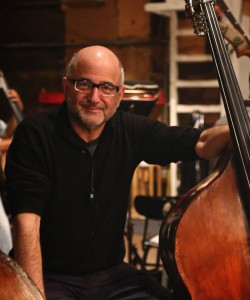 Courses offered paired or individually.
FREE exclusively to AFM Local 47 members
Space is limited! 
For both classes Dr. Ludwin provides access to online resources with an interactive website that includes essential class materials, scores and listening samples. Even if you have limited or no experience in orchestration, Ludwin strongly encourages you to attend to learn this important craft that can boost your career.

Continue reading →