Professional Musicians & Employer's Health & Welfare Fund:
Your health matters, to you and to your family.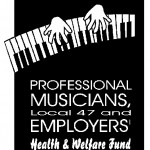 Getting healthy and staying that way doesn't have to be complicated.
You can reduce your risk of many health problems by taking care of the basics, like preventive tests and exams and paying attention to your eye health, which might hint at bigger health issues.
Concentrate on these areas to get and keep yourself on track. Continue reading →