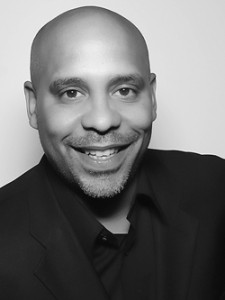 President's Report – December 2015
As 2015 comes to a close I thought it would be appropriate to review the first year of my administration, a little self-analysis if you will. We began the year embarking on a controversial, yet in my opinion overdue, review of our recording agreements. At the January Inaugural meeting the members voted to create a Task Force to review our Film & TV contracts, and to deliberate on whether or not a "buyout" agreement made sense for musicians in our Union. This question has consumed the AFM for many years and has been bandied about in membership meetings, on session breaks, on social media and on the blogs, but never has any administration been brave enough or dumb enough (or both) to formally pose this to the rank and file. After many months of research and discussion, the Task Force made its recommendations to the membership, but most importantly to our International. These recommendations can be found on our website in the members' area.
On the heels of our Task Force we created the first ever Composers Caucus which held its first meeting on July 14, 2015. The purpose of the caucus is to serve as an advisory body to the Executive Board and the membership relating to those issues which affect AFM composers. The members of the caucus are Michael Giacchino, Deborah Lurie, Chris Walden, Ira Hearshen, Craig Garfinkle and Mychael Danna. Some recommendations have already begun to flow from the Caucus and we expect more to come for 2016.
In 2015 we again faced the threat of non-union recording and the false promises of anti-union forces to musicians of untold numbers of recording sessions if members would resign from the Union and go fi-core, allowing them to work non-union without fear of reprisal. While there was an uptick in resignations, no mass exodus ensued and as we have seen before the promises made by those wanting to exploit musicians' talents became promises unfulfilled. In an act of self–preservation, Local 47 sought strike sanction approval from the Los Angeles County Federation of Labor, which granted the request. A union rep was able to make contact with individuals at all non-union dates that Local 47 has been able to identify thus far. We will continue to work with the membership and coalition of unions in L.A. to ensure that non-union recording cannot occur without serious repercussions.
Throughout the year, and almost on a daily basis, we held orchestra committee meetings, negotiations, union caucuses, and ratifications, resulting in over 24 Collective Bargaining Agreements being completed. We concluded negotiations with Cal Phil, Lockie Productions, San Bernardino Symphony, Musica Angelica, Performing Arts Center of Los Angeles, Los Angeles Chamber Orchestra, Colony Theatre, El Portal Theatre, La Mirada Theatre, Symphony In The Glen, ASMAC, Six Flags, Beverly Hilton, Asia America Symphony, Center Theatre Group, McCoy-Rigby, and Redlands Symphony. We reached agreements with both Football Stadium developers in Carson and Inglewood, ensuring that when either stadium is completed and an NFL team moves to our region, all music will be covered by an AFM agreement. Similarly, we fought in City Hall to ensure that the new management company of the Greek Theatre replacing Nederlander would continue to cover musicians under a union contract. We reached agreements with initial front-runner Live Nation and ultimate winner SMG, representing the City of L.A., ensuring that all music at the Greek will remain AFM. We added several new employers to our list of CBAs with first-time agreements with the Magic Castle, Amor Symphonic Orchestra, LA Virtuosi Symphony, Tutti Music (a first ever music education agreement) and Carrie the Musical, LLC. Through our legislative and coalition-building work we were able to bring shows like "Penny Dreadful," "Pretty Little Liars" and "Veep" under AFM agreements.
None of this work could be possible without the hard work and dedication of our staff, from Zeina White, Executive Assistant to the President, who maintains a dizzying list of committee members, meeting schedules, agendas, proposals, red-line contracts and reopener dates; and Diane Lauerman and Michael Ankney, Assistants to the President who play a critical role in the Live Performance Department and are now part of all of our negotiations teams; along with our Vice President Rick Baptist.
Also in 2015 we saw the introduction of AB 1199, a bill sponsored by Local 47 with support of other California AFM Locals, authored by Assemblymember Adrin Nazarian of the 46th District. Through our internal organizing efforts we formed many delegations, activating union musicians and meeting with legislators up and down the state, making the case for a carve-out music tax credit for scoring. Our bill passed the Assembly unanimously and is now in the Senate.
Maintaining a strict schedule of weekly review of the Local's financial health and adhering to a regimen of budget constraints helped us reduce operating expenses by $500,000 by the third quarter, ending 2015 in the black, even while we experienced an additional $100,000 drop in income over the prior year.
Throughout the year we reported on our plans to initiate a building referendum to the membership, and in the fall we embarked on a historic vote to decide if we are ready to move our headquarters to the valley. The Executive Board voted unanimously to pose the question to our members, and as we speak thousands of members are voting to decide this important question. Come 2016 we will know the results of this important question.
What a year 2015 has been! It has been an honor and privilege to serve you, along with our marvelous Board of Directors, Titled Officers and incredible staff. Here's to a new year full of good health and success for all of our members and our families. Let's continue to strengthen our ties and grow this great Union!
Fraternally Yours,
John Acosta
President, AFM Local 47
This report was originally published in the December 2015 issue of Overture Online. Missed the issue? Get it here.