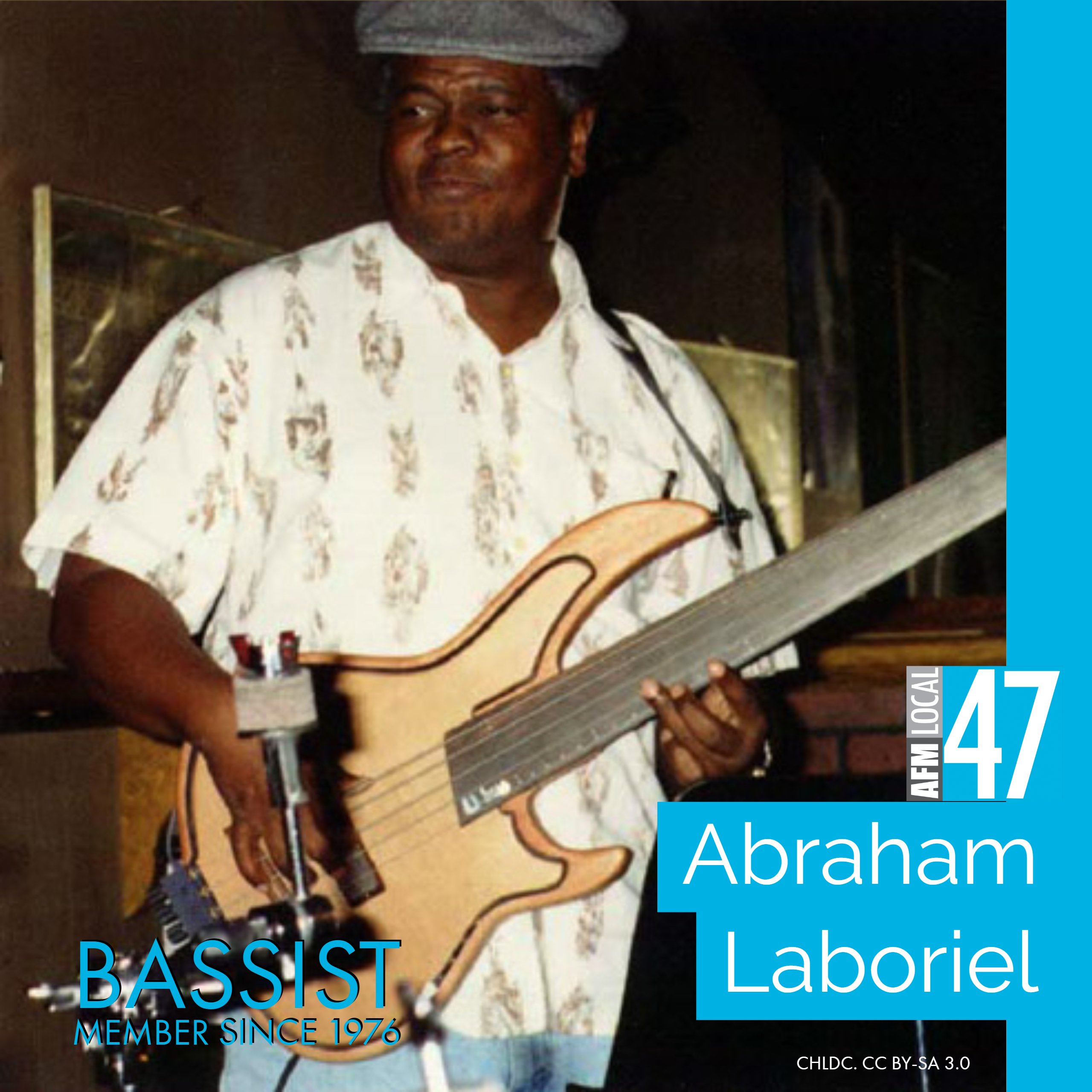 AFM Local 47 Life Member Abraham Laboriel has lived a life surrounded by music.
Born in Mexico City, his parents were Garifuna immigrants from Honduras. His sister is singer Ela Laboriel, and their brother was late rock singer Johnny Laboriel. Abraham is the father of drummer Abe Laboriel Jr. and of producer, songwriter, and film composer Mateo Laboriel — both of whom are also proud members of the Los Angeles musicians union.
Originally a classically trained guitarist, Abraham switched to bass guitar while studying at the Berklee School of Music. There he met Henry Mancini, who encouraged him to move to Los Angeles, California and pursue a recording career.
Guitar Player Magazine describes Abraham as "the most widely used session bassist of our time." He has played on over 4,000 recordings and soundtracks with artists as diverse as Alan Silvestri, Dave Grusin, Stevie Wonder, Freddie Hubbard, Hanson, Michael Jackson, Barbra Streisand, Al Jarreau, Dolly Parton, Elton John, Ray Charles, Madonna, Paul Simon, Lisa Loeb, Quincy Jones, Lalo Schifrin, Chris Isaak, Michael Giacchino, and Herbie Hancock.
Abraham was a founding member of the bands Friendship and Koinonia. He plays live regularly with Greg Mathieson, drummer Bill Maxwell, and Justo Almario. He is currently in the band Open Hands with Justo Almario, Greg Mathieson, and Bill Maxwell.
In this 2017 video interview, Abraham speaks with NAMM about working with Ella Fitzgerald, Al Jarreau, Elton John, Michael Jackson, Paul Simon, Quincy Jones, and the man he credits for giving him his start in the studios, Henry Mancini: