Overture Online


August 2016
Our Story
Our Legacy
BlackMusic, BlackWork exhibit to celebrate the rich legacy of Los Angeles Local 767
---
Musicians Are Organizing!
Find out how you can get involved
AFM 100th Convention Highlights
Delegates gather in Las Vegas
After the Music: Financial Planning for Artists
Living the American Dream
CD Spotlight: 'Passing Through'
Gernot Wolfgang's new chamber music album finds critical acclaim
and more!
Available FREE @ Apple App Store & Google Play:

Overture Online is optimized for reading via smartphone or tablet. For those without access to a smart device, this issue may be viewed on a web browser (must have flash enabled). Local 47 members may download archived pdf versions from the members section at afm47.org.
---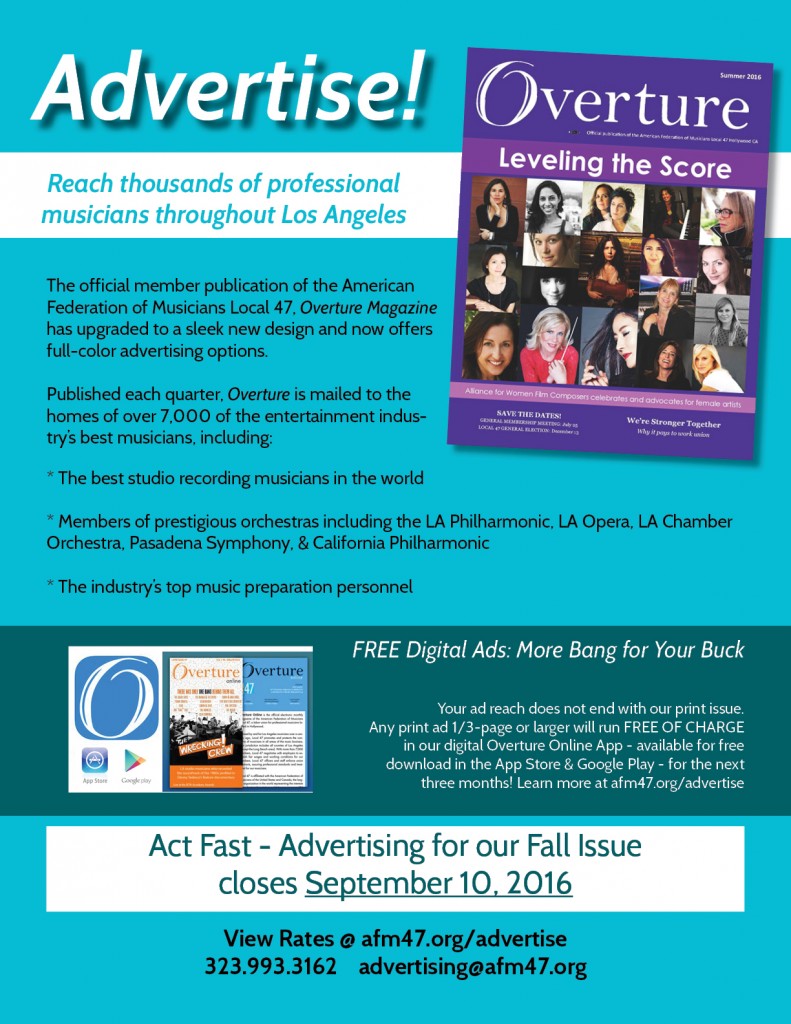 Advertise in Overture Magazine
Local 47 members will be receiving the next printed issue of Overture Magazine in October. For advertising opportunities, visit afm47.org/advertise.