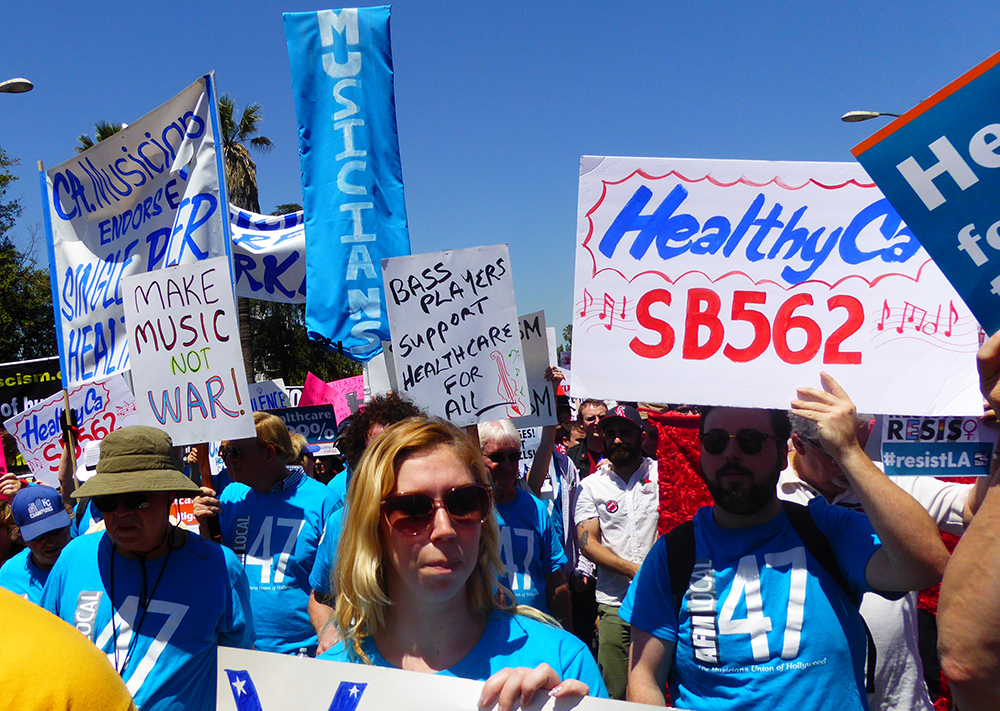 Last week the GOP voted to take our healthcare into the dark ages. But here in California, we won't accept the federal attempts to destroy our healthcare! We will #resist and #persist and show the nation we can guarantee healthcare for all and save billions with SB 562 (Lara & Atkins)!
Remember, in California Democrats having a supermajority and the power to fix healthcare in the Golden State – now it's up to us to make sure our legislators are with us!
If you're ready to make sure California leads the nation in winning healthcare for all, here are 3 ways you can help build the movement to win:
1. Contact your Senator and ask them to co-sponsor SB 562. Click here to find your Senator's contact.
2. Join upcoming canvasses in the hometowns of targeted legislators around the state! We need every one of the 27 Democrats to vote yes…or Republicans to join us. All canvasses are on May 13th at 10am to 2pm. Click here for times and cities… meet locations coming soon!
3. Join our Lobby Day on May 19th! Get details on our website and Facebook, and RSVP for a seat on the bus! Click here for a sharable flyer!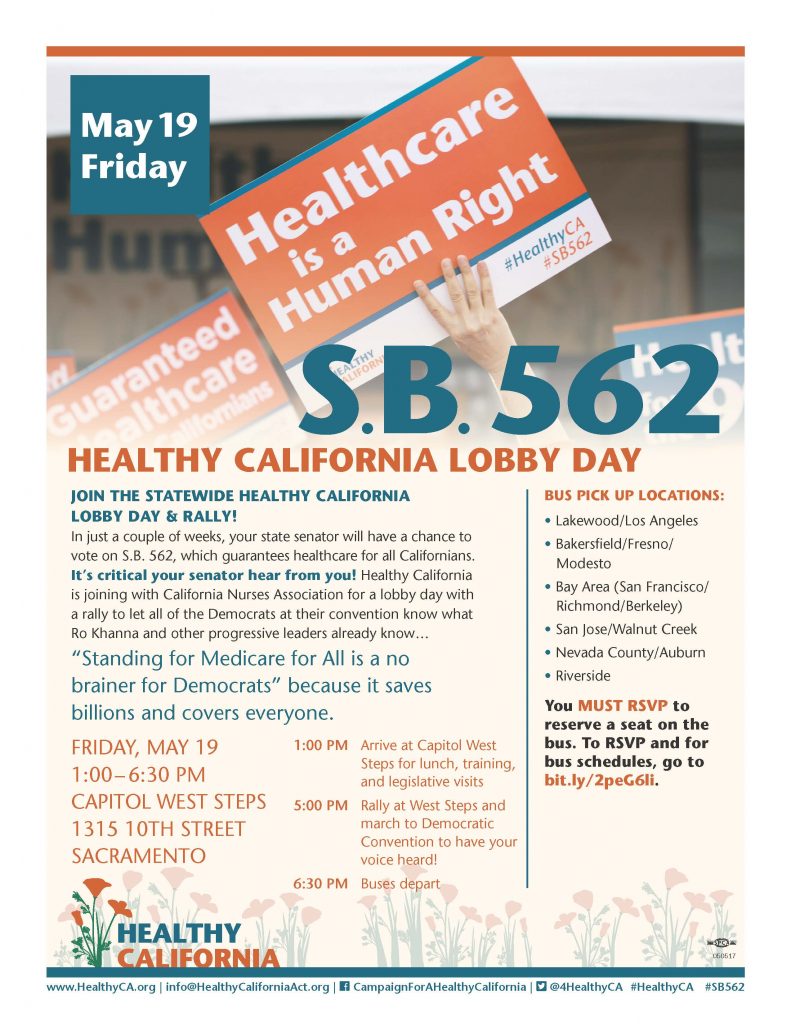 4. Chip in $5, $25, or $250 to help us rent buses, buy materials, and support the canvasses, town halls, lobby days, and local organizing happening around the state to build the momentum we need to win!
Onward!
The HealthyCA Team