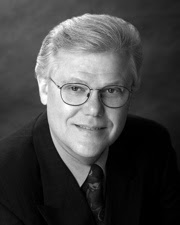 Life Member. Composer
8/13/1943 – 8/10/2017
Dell joined the Musicians Union in the early 1960s during his college years at Drake in his home state of Iowa. After receiving two degrees in music, he joined the NORAD military band where he met young musicians from L.A. who became his lifelong friends.
Working in the music industry in L.A., Dell's professional career spanned 45 years as a composer/orchestrator for live performances, commercials, television and films. The list includes Ice Follies, Ice Capades, Holiday on Ice Europe and Disney on Ice; music for theme parks in Singapore and the Lake District in Italy; commercials for Don Piestrup ("Piece a Cake") and Brian Banks ("Ear To Ear"); a series of films for Mark Isham; "The Simpsons" television series for 24 years with his good friend, Alf Clausen; and countless smaller projects.
Dell also enjoyed teaching the Spud Murphy EIS Horizontal Composition course on Skype to students here and abroad. He was a devoted student of Spud's and helped him write the Advanced Course.
He was a member of ASCAP, RMA and ASMAC, serving on its Board of Directors for 10 years.
Dell was respected by his peers for his work ethic and for being master of his craft which included a broad range of musical styles from Brahms to the Keystone Cops.
He will be remembered for his wit and wisdom, easy manner and his gentle spirit.