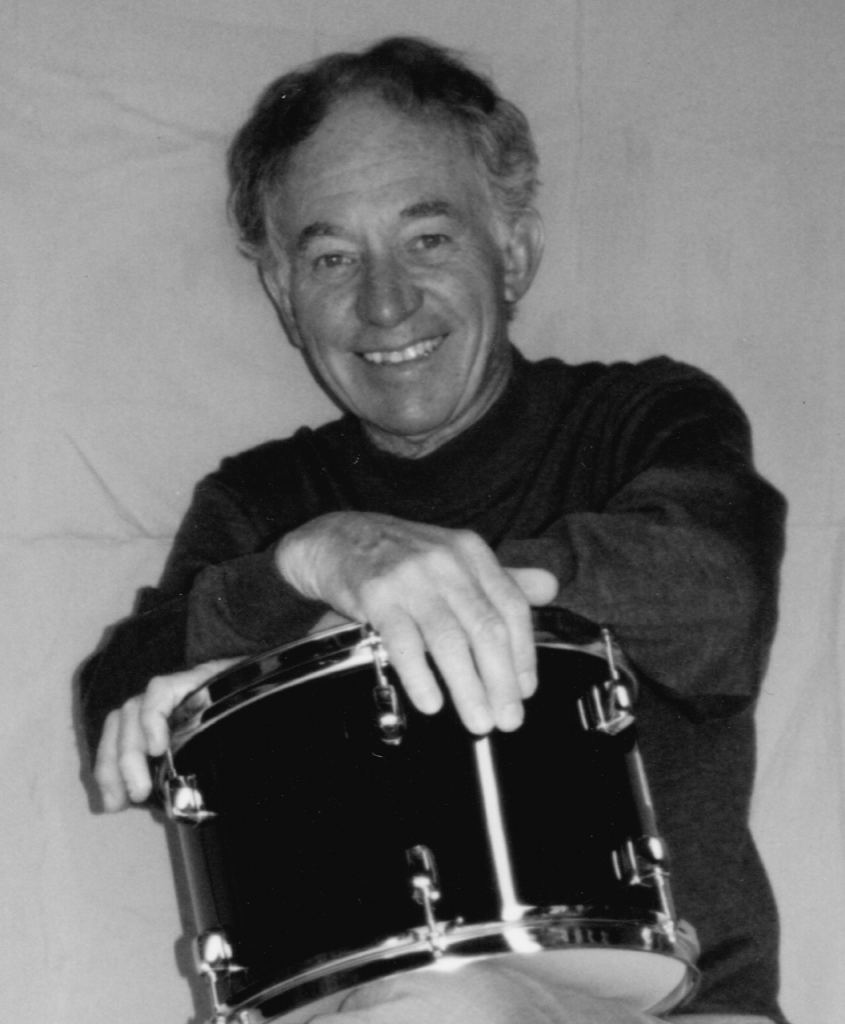 Member. Drum Set
8/13/1932 – 11/1/2018
Love of music and family were the driving forces during Danny Pucillo's 86 years of life.
Born and raised in Mt. Vernon, New York, he originally wanted to play the trumpet. However, at the age of 10, his mother took him to the Strand Theatre in New York City, and once he saw the indelible image of Gene Krupa playing his signature floor tom beat, extending up on the fine white projection screen, he was captivated by the mastery of what Krupa had played. Danny knew he had to become a drummer.
By the age of 16, Danny was cutting school, heading into New York City to hang out in the theatres and clubs featuring Count Basie, Charlie Parker, Louis Armstrong, and of course Gene Krupa.
Danny's musical biography begins with gigging around New York, playing everything he could, but loving jazz the most. He worked his way into studio sessions and became lifelong friends with session drummer Gary Chester.
After a New Year's gig in 1969, Danny headed west to Los Angeles, in search of more studio work. It took six months for him to acquire enough gigs to be able to tell his wife and children back in New York, "We're moving to California, sell the house." Buying a home in North Hollywood to be close to the studios, Danny then played on the first album of the Jackson 5, recoding the tracks simultaneously with drummer Earl Palmer. Danny played the groove and Earl played the fills.
Danny worked on TV shows such as Charlie's Angels, Andy Williams, Laugh-In, Sonny and Cher, Pearl Bailey, Sammy Davis Jr., Andy Griffith, Bell Telephone Hour, Zenith Special, 25th CBS Special, John Wayne Special, and Playboy After Dark, etc.
Danny's live performances include Charlie Barnet, Peggy Lee, Julie Andrews, Sammy Davis Jr., Jimmy Durante, Vic Damone, Pat Boone, Gladys Knight & the Pips, multiple years with Jane Morgan, a long stint with Robert Goulet in Las Vegas, and world tours.
Danny's recordings include: The Jackson 5, Diana Ross, Thelma Houston, Jane Morgan, John Guarnieri, Bobby Darin, David Cassidy, the Four Seasons, the Doodletown Pipers and more…
Movie scores: Cheaper by the Dozen (2003), Micki & Maude (1985) and The Man Who Loved Women (1983).
Danny wrote two drum-reading books, "A New Concept of Reading 1 & 2." He also wrote multiple articles for Modern Drummer: "Backing Up Singers," "The Show Band Drummer," "Perfect Practice," "Adjusting to Studio Conditions" and more…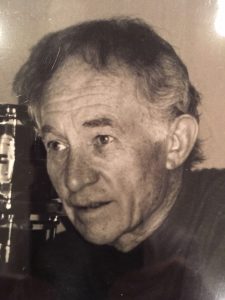 The last 10 years of his life, Danny recorded three CDs. Two were with his quartet DPQ featuring Bill Perkins on sax. His third CD was of his big band entitled "Danny Pucillo Big Band."
Danny's other interest was golf which he became pro status, and taught golf lessons as well.
Danny was married twice, having lost both wives to cancer; Rose in 1987, mother to their five children, with his eldest, Danny Pucillo Jr., following in his father's footsteps as an accomplished drummer himself. His second wife Ruth passed away a mere 14 months prior to him passing away last November.