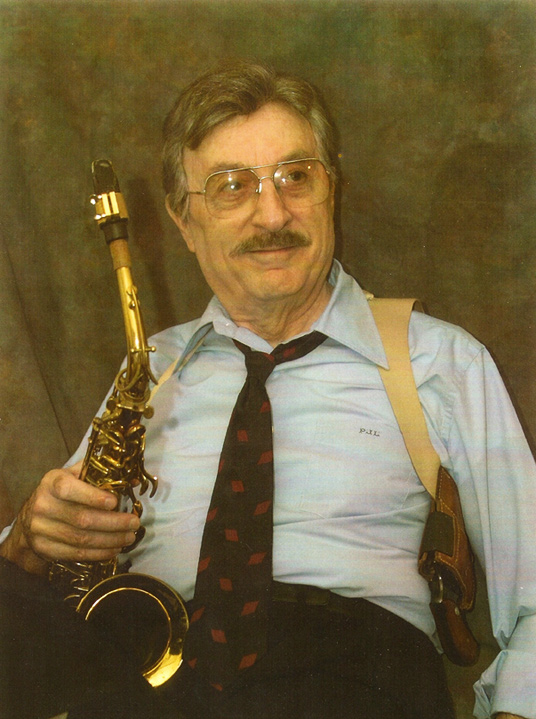 Life Member. Alto/Tenor Saxophone
9/11/1929 – 3/26/2020
Big band leader and alto sax great Pat Longo died on March 26, 2020 of the coronavirus. He was 90 years old. Pat was a first rate musician who lived a long life and made a lot of great music. Among the highlights of his career, Pat was lead alto on the Harry James Band. With Harry's blessing, Pat founded and directed the Pat Longo Super Big Band and the Pat Longo Hollywood Big Band, performing and recording with L.A.'s best.
At the age of 85 Pat and his wife Ann decided to leave southern California and return to their home in New Jersey. But Pat wasn't done yet! He immediately started the Pat Longo East Coast Hollywood Big Band and kept swingin' until just two weeks before he succumbed to the virus.
Those of you who knew Pat know just how sick he had to be to decide to go to the hospital. He was lucky in his timing in that the ambulance came right away, and he didn't have to wait for a bed, or to be put on a ventilator. He was kept comfortable and sedated until he died several days later.
Besides his wife Ann, Pat is survived by his son, drummer Steve "Sky" Longo, daughter-in-law harpist Lisa Coffey of local 369 Las Vegas and 618 Albuquerque, stepson Edward Ausperi, and stepdaughter Kathy Morisani.