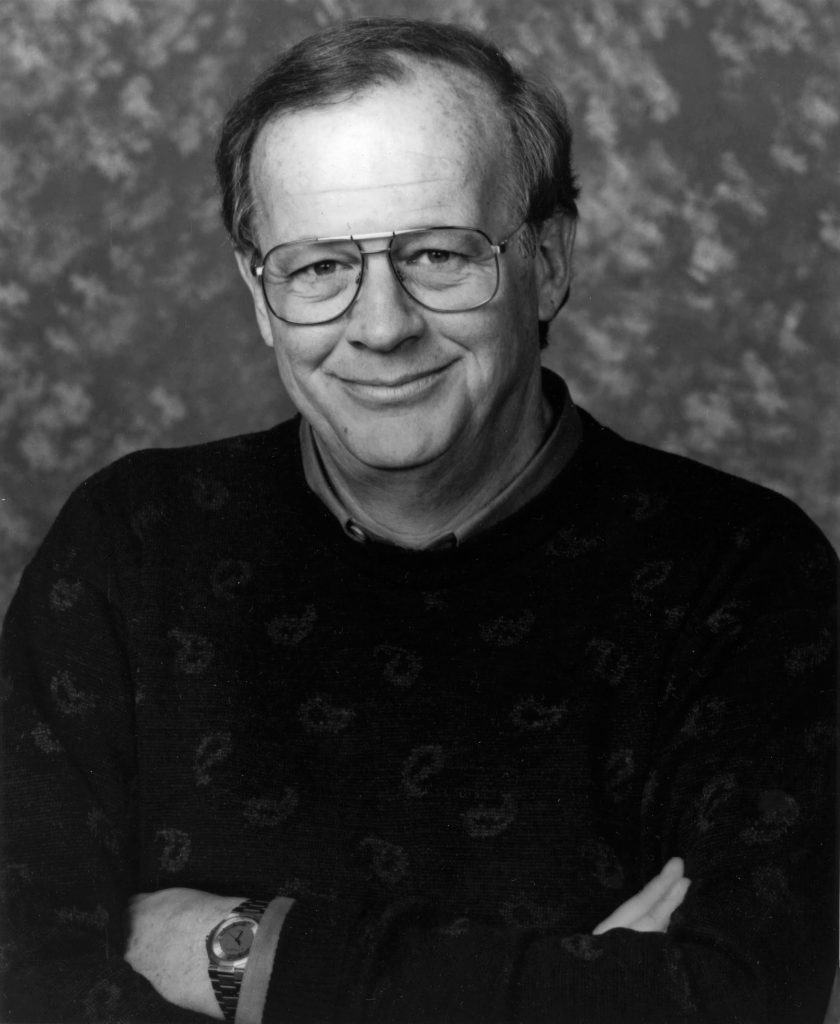 Life Member. Composer
4/23/1939 – 7/25/2018
by Jon Burlingame
Patrick Williams, the Emmy- and Grammy-winning and Oscar-nominated composer-arranger-conductor, died of complications from cancer July 25 in Santa Monica, Calif. He was 79.
Williams, known to friends and fellow musicians as "Pat," was a highly respected and beloved figure in both New York and Hollywood musical circles. His jazz albums earned 19 Grammy nominations (winning twice) and his television scores earned a total of 22 Emmy nominations (winning four times).
Williams was nominated for a 1979 Oscar for "Breaking Away," one of his nearly 50 movie scores that also included "Casey's Shadow," "Cuba," "Used Cars," "Swing Shift," "All of Me," "Cry-Baby," "The Grass Harp" and "That Old Feeling."
Tens of millions heard Williams' classy, fun scores every week throughout the 1970s and '80s for such series as "The Mary Tyler Moore Show," "The Bob Newhart Show" and "The Days and Nights of Molly Dodd," along with his more dramatic music for "The Streets of San Francisco," "Columbo" and "Lou Grant." He scored dozens of TV-movies and miniseries including such acclaimed telefilms as "Decoration Day," "Geronimo" and "Kingfish: A Story of Huey P. Long" and the multi-part "Jewels," "Jesus," "Blonde," "Solomon" and "Hercules."
But it was in the jazz world that Pat Williams had the most fun. His big-band LPs and CDs, which included the widely acclaimed, Grammy-winning 1973 "Threshold"; his arrangements for Tom Scott, Bill Watrous and his L.A. band on the Soundwings label of the 1980s; and his more recent swingfests including "Sinatraland," "Aurora" and "Home Suite Home" are among the most admired and appreciated jazz albums of their time.
Williams' arranging talents were also much in demand by leading singers including Barbra Streisand, Jack Jones, Natalie Cole, Neil Diamond, Gloria Estefan, Michael Feinstein, Vince Gill, Amy Grant, Patti Austin, Monica Mancini and Bette Midler. Among the most prestigious of these assignments were Frank Sinatra's two best-selling "Duets" albums in 1993-94.
The composer's large-scale orchestral works weren't as well known to the public but were equally stellar, musically, including his Pulitzer Prize-nominated "An American Concerto" for jazz quartet and symphony orchestra in 1976; his tone poem, "Gulliver," with text by Larry Gelbart and narration by Sir John Gielgud in 1986; and a "Concerto in Swing" for clarinetist Eddie Daniels in 2000. Critic Gene Lees once said "Pat's writing is breathtaking. He's just one of the finest arrangers and composers who ever put pen to paper."
Music education was also important to Williams, who lectured around the country and who served as artistic director of the Henry Mancini Institute for five years beginning in 2001.
He was born Patrick Moody Williams on April 23, 1939, in Bonne Terre, Mo., and moved to Connecticut when he was 10. He studied at Duke University; in 2001 his alma mater awarded him an honorary doctorate in fine arts.
Williams became a sought-after arranger and commercial-jingle composer in New York during the 1960s. He moved to L.A. in 1968 to seek work in film and TV and found immediate and lasting success.
Survivors include his wife, Catherine; children Elizabeth Austin, Greer Williams and Patrick B. Williams; a brother, a sister and five grandchildren. Donations in Pat's memory may be made to: the Patrick M. and Catherine Greer Williams Endowment Fund at Duke University; the BMI Foundation; or the Musicians at Play Foundation.