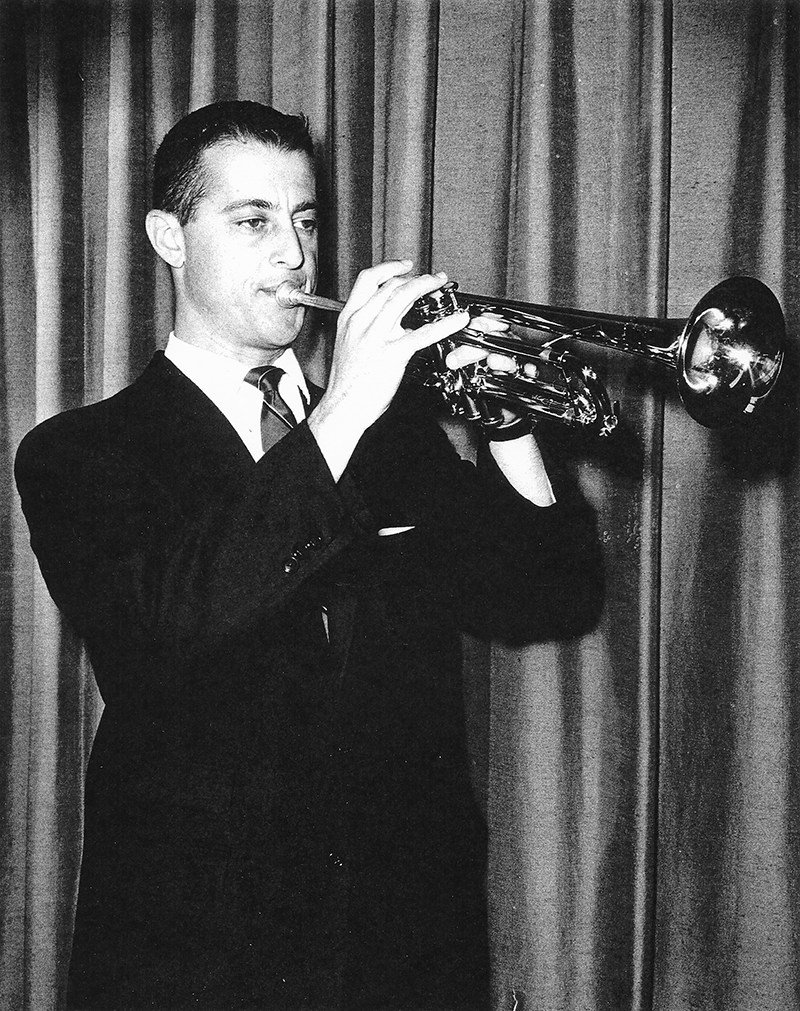 Life Member. Trumpet
8/2/1926 – 11/3/2018
Talented musician, dedicated teacher, devoted husband, beloved father, grandfather, uncle, and friend, Sid Lazar passed away at home at the age of 92.
He was born and raised in Los Angeles, attended L.A. High School, then graduated, cum laude, from USC. He later received his M.A. from CSU Northridge.
A professional musician from the age of 16, Sid played the trumpet for over 45 years. He worked with many of the country's leading conductors and orchestras, and played first trumpet with both the LA Philharmonic and the Glendale Symphony for many years. He recorded, as solo trumpet, with Igor Stravinsky for Columbia Records. He played on hundreds of movies, notably High Noon (Academy Award for music) and The Godfather (I and II), including the hauntingly beautiful trumpet solo. Just Sid, his trumpet, a chair and a music stand, on an empty soundstage.
When he retired from trumpet playing, and after years of substitute teaching, Sid enjoyed a second career as a high school English teacher.
Sid was preceded in death by parents Natt and Sarah Lazar, and sister Shirley Van Bourg, He is survived by his wife of 62 years, Eloise; daughters Megan Schowengerdt (Greg), Andrea Lazar, and Nancy Lazar (Mark Schmidt); grandchildren Katie Schowengerdt (Stephanie Gilbert) and Doug Schowengerdt; nieces, nephews, and friends.