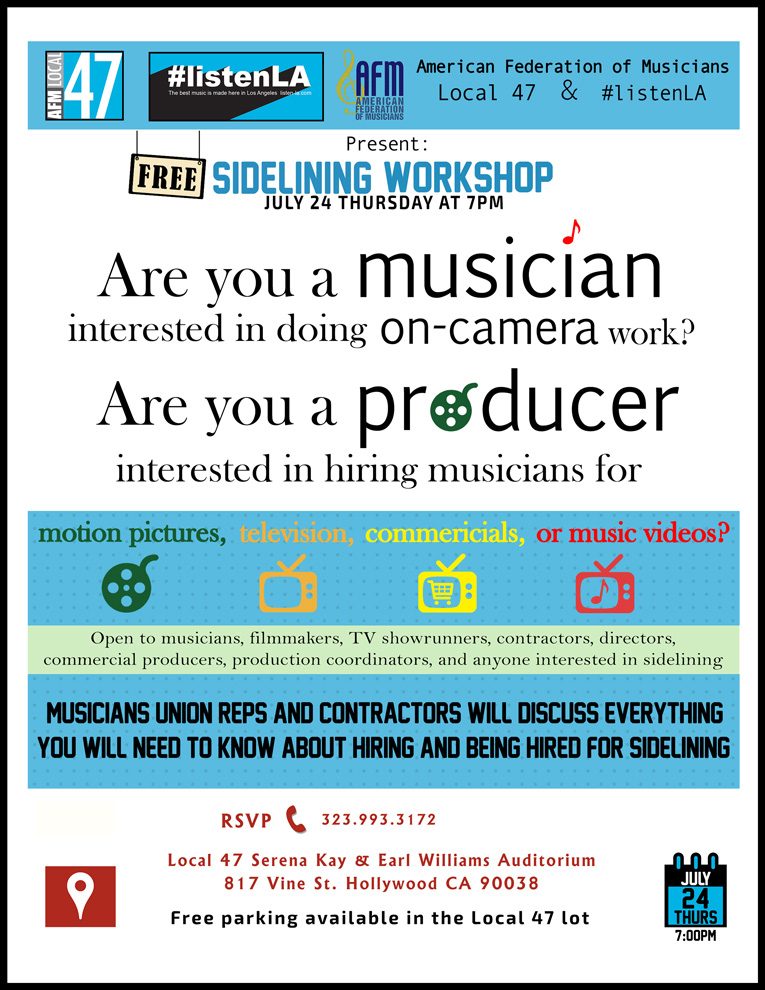 American Federation of Musicians, AFM Local 47 and #listenLA  present:
FREE Sidelining Workshop
Thursday, July 24, 7 pm
AFM Local 47 Serena Kay & Earl Williams Auditorium
817 Vine St. Hollywood, CA 90038 
map

Free parking in the Local 47 lot
Are you a musician interested in doing on-camera work?
Are you a producer interested in hiring musicians for:
motion pictures
television
commercials
or music videos?
Musicians' union reps and contractors will discuss everything you will need to know about hiring and being hired for sidelining.
Open to musicians, filmmakers, TV showrunners, contractors, directors, commercial producers, production coordinators, and anyone interested in sidelining.
After you RSVP, join & share the event page on Facebook!