Company owned by Jennifer Walton required to comply with National Labor Relations Board settlement agreement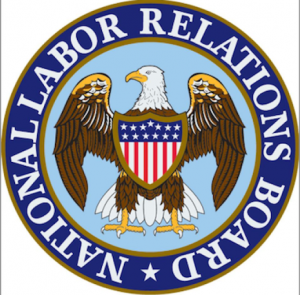 In May of 2017, AFM Local 47 filed an Unfair Labor Practice Charge against Instrumental Casting, LLC, owned by Jennifer Walton, for violations for federal labor laws. In its charge, Local 47 said that she forced musicians to disclose their union membership status and categorically denied employment to musicians who were members of the Union.
Faced with Local 47's charge and an NLRB investigation, Instrumental Casting signed a settlement agreement with the NLRB that requires Instrumental Casting to post an official NLRB Notice on its website and at its office stating that musicians are free to advocate for better wages, benefits, and working conditions, and to join or form unions, and that Instrumental Casting will refrain from restricting those rights or discriminating against musicians that exercise them. Walton must also email this Notice to musicians to whom she sent casting calls. 
The musicians Walton hired for a recent concert at the Dolby performed two rehearsals, a soundcheck, and a lengthy concert – four services – for a base pay of $300 for each musician. By contrast, under a union agreement, members of a supporting orchestra would have earned $761 each plus pension, benefits and premiums for the same four services. Because of the sub-standard pay, and the unlawful, discriminatory hiring practices employed by instrumental casting, Local 47 musicians leafleted outside the venue on the night of the concert, and union staff have been speaking with the non-union musicians about joining the union and demanding a fair contract for work at major venues like the Dolby.
Local 47 pursues these kinds of charges against any employer who violates the labor rights of musicians in our jurisdiction. We are committed to fighting to for musicians' rights, especially the right to advocate for union contracts and better pay without the fear of retaliation. Instrumental Casting is currently on the Local 47 Do Not Work For List for its continued practice of driving musicians' wages down and failure to provide benefits. We encourage any musicians offered employment from Instrumental Casting to contact union staff to talk about how to improve pay, benefits and working conditions for these kinds of engagements.