After the Gig – Financial Tips From Your Credit Union

by Leanne Powers, Director of Marketing, Musicians' Interguild Credit Union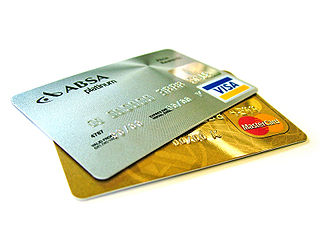 We're not a cash-less society, but for many of us, it's getting very close. We've become so used to swiping plastic that it's becoming difficult to imagine doing anything else, but that sense of normalcy also creates opportunities for thieves who would like to separate us from our hard-earned money.
The fraud protection against unauthorized debit and credit card use is essentially the same — the cardholder is only liable for the first $50 if the fraud is reported, though in practice most bogus transactions are refunded. Since a debit card is tied to your personal funds, however, the immediate aftermath of fraud can be a devastating domino effect of missing funds, bounced checks, and the stress of resolving it all. Because of this (and a few other reasons we'll discuss below), there are places you would be better off NOT using your debit card. They include:
1. Online: While the security of your financial information online gets better and better all the time, the sheer number of risks makes online shopping one of those places where it's better to have the added protection of a card that isn't linked directly to your bank account.
2. Gas pumps and outdoor ATMs: Their outdoor locations make filling stations and commercial ATMs popular places for skimming devices, and one can be in place for several hours before it's detected by maintenance staff.
3. Restaurants: Sadly, more and more cards are being compromised after being used at restaurants, and the time the card spends out of the cardholder's possession (combined with the number of people who may have access to it while it's away) contribute to this risk. Again, this is another place where it's better to use a credit card.
4. Hotels and rental car agencies: While not strictly fraud-related, it's worth noting that these businesses will often place security holds on cards that can amount to hundreds of dollars and may take days or even weeks to clear. This might be a minor hassle when it's on a credit card, but on your debit card it can limit access to YOUR funds and ruin that same trip. Worse yet, it's legal in many states (and standard practice) for rental car agencies to do a "hard" credit check on renters who pay with a debit card, which has the double penalty of lowering your credit score.
5. When making major purchases: This is a bad idea for two reasons. First, if the store fails to deliver, your credit card gives protections over and above most debit cards as long as you dispute the charge within 59 days. Additionally, many credit cards (including MICU's Visa Platinum and Visa Platinum Rewards) include extensions to the manufacturers' warranty in your cardholders' agreement.
For more financial tools, please stop in and talk to us at the Musicians' Interguild Credit Union on the 2nd floor of the Union building, or visit us on the web at musicianscu.org.
* These tips apply to bank accounts too, but trust us—you're better off with a credit union. Call us.