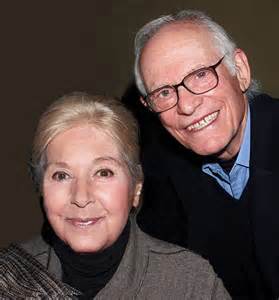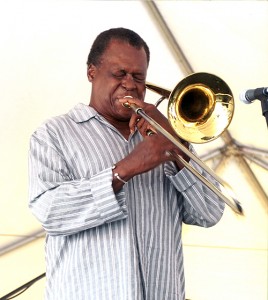 Songwriters Alan & Marilyn Bergman and trombonist George Bohanon honored
There was not a dry eye in the house when Oscar-winning songwriter Alan Bergman sang three of the songs that earned he and his wife, Marilyn, the film community's highest honor at the L.A. Jazz Society's Jazz Tribute Awards Saturday evening at the Montalban Theater.
Composer/arranger, producer Quincy Jones was in attendance and took the stage to conduct his own arrangement of "How Do You Keep the Music Playing," a song the Bergmans penned with composer Michel Legrand for the 1982 film "Best Friends" starring Burt Reynolds and Goldie Hawn, which became a hit for Patty Austin and James Ingram. Performing the song Saturday evening were Grammy-winning recording artists Marilyn McCoo and Billy Davis Jr., once members of The 5th Dimension.
The director of the film, Norman Jewison, was also there to honor these two songwriters who composed many songs for his films over the years including "The Windmills of Your Mind," another LeGrand collaboration for "The Thomas Crown Affair" (1968) starring Faye Dunaway and Steve McQueen.
Barbra Streisand sent a heartfelt video message for the Bergmans and noted that she has recorded 61 of their songs.
The great composer/arranger Johnny Mandel, best known for composing the "M*A*S*H" theme, conducted his arrangement of "The Windmills of Your Mind." Other performers included Shelea, who is currently touring with Stevie Wonder; Grammy-winning singer Tierney Sutton; and Steve Tyrell.
Trombonist George Bohanon received a Lifetime Achievement award and the newcomer award went to young bassist Julian Gomez whose family was on hand to cheer him on.
Also spotted at the concert were Marl Gibbs, Hal Linden, and many other jazz appreciators including the president of the L.A. Jazz Society, Flip Manne, widow of legendary jazz drummer Shelley Manne. The organization was founded to provide music education programs in public schools in the hope of "keeping jazz alive."