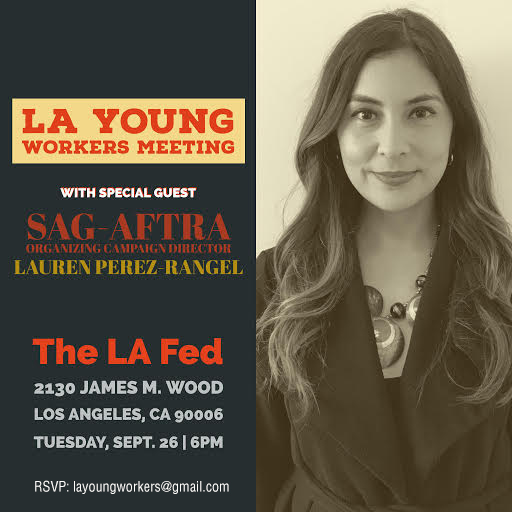 Please join us next week to hear from Lauren Perez-Rangel, Organizing Campaign Director for the Screen Actors Guild-American Federation of Television Artists (SAG-AFTRA) as she speaks to us about her success in organizing for the labor movement.
What: Los Angeles Young Workers Committee Meeting
Who: Guest Speaker Lauren Perez-Rangel, SAG-AFTRA Organizing Campaign Director
When: Tuesday, September 26, 6pm
Where: The LA Fed, 2130 James M. Wood, Los Angeles CA 90006
Open to young workers 40 and under and young workers at heart. RSVP to layoungworkers@gmail.com.