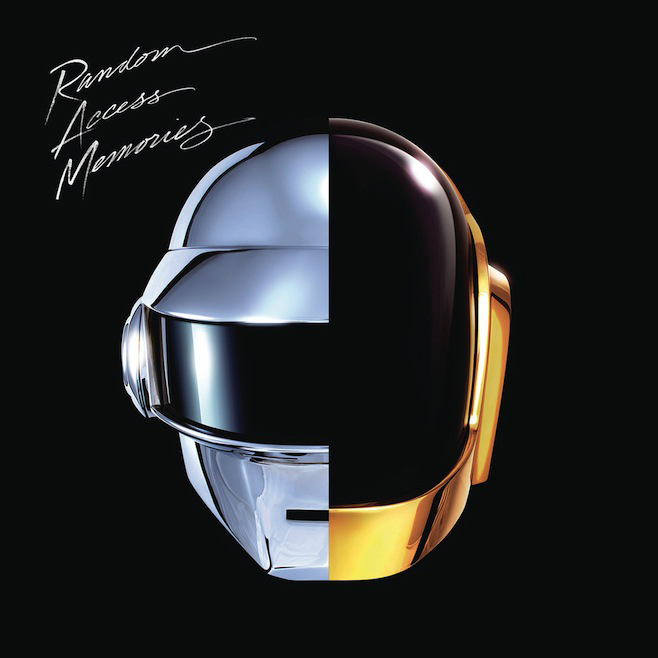 Robot-headed electronic duo Daft Punk nabbed top honors at the 56th Annual Grammys, taking home Record of the Year for the hit "Get Lucky" and Album of the Year for "Random Access Memories." By the end of the visually and musically dazzling ceremony, RecordingAcademy voters awarded the French pair a total of four gramophone-shaped trophies.
Over a two-year period in 2011 and 2012, the award-winning music was recorded at three historic Hollywood studios: Capitol, Conway and Hensen. The all-union orchestra, led by Doug Walter and assembled by music contractor Joe Soldo, featured an impressive ensemble of L.A.'s premiere musicians.
Bonus: The house band performing during the "Music's Biggest Night" awards ceremony featured Los Angeles AFM Local 47 musicians Jeff Babko, Larry Batiste, Luis Conte, Melvin Davis, Randy Emata, Dan Fornero, Ron King, Charles McNeal, Jacques Voyemant and Toshi Yanagi. What a great night for Los Angeles musicians!
Daft Punk 'Random Access Memories' Recording Musicians
Conductor/Orchestrator
Doug Walter
Arranger
Chris Caswell
Violin
Assa Drori, concertmaster
Johana Krejci
Dynell Weber
Kevin Connolly
Joel Pargman
Songa Lee
Irina Voloshina
Margaret Wooten
Mary Sloan
Nina Evtuhov
Miwako Watanabe
Sam Fischer
Lisa Dondlinger
Rafael Rishik
Cynthia Moussas
Sara Parkins
Neel Hammond
Olivia Tsui
Calabria McChesney
Carrie Kennedy
Lisa Sutton
Audrey Solomon
Viola
Roland Kato
Ray Tischer
Harry Shirinian
Rodney Wirtz
Alma Fernandez
Andrew Picken
Jody Rubin
Carolyn Riley
Cello
Armen Ksajikian
Tina Soules
Tim Loo
Vanessa Freebairn-Smith
Paula Hochhalter
Cecilia Tsan
Bass
Drew Dembowski
Chuck Berghofer
Don Ferrone
Flute
Greg Huckins
Steve Kujala
Sara Andon
Clarinet
Marty Krystall
Gene Cipriano
Oboe
Earle Dumler
David Kossoff
Bassoon
Judy Farmer
Horn
Jim Atkinson
Danielle Ondarza
Justin Hageman
Nathan Campbell
Stephanie O'Keefe
Trumpet
Gary Grant
Chuck Findley
Warren Luening
Larry McGuire
Trombone
Charles Loper
Andy Martin
Charles Morillas
Bob McChesney
Craig Gosnell (bass trombone)
Percussion
Brian Kilgore
Mark Converse
Contractor
Joe Soldo
Rhythm Section:
Drums
J.F. Robinson
Bass
Nathan East
Keyboards
Chris Caswell
Guitar
Paul Jackson Jr.
Greg Leisz