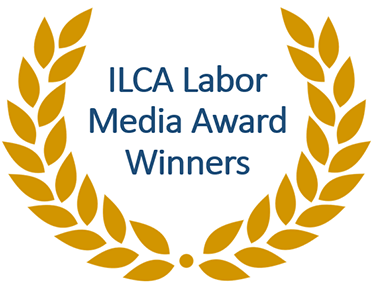 We are proud to announce that AFM Local 47 once again garnered some big wins in this year's International Labor Media Awards, an annual contest which honors the best in labor journalism from around the nation.

For the second year in a row, our email newsletter The Local 47 Beat earned First Place in the prestigious category of General Excellence for Electronic Newsletter. The winning entries (two issues published in 2014) are: AFM's Listen Up! Campaign Goes Live / Final, Massive Support Rally Planned for AB 1839.
Taking Second Place for the Saul Miller Writing Award for Political Action stories was an Overture article titled "Hollywood Seeks Sharper Teeth for Film and TV Tax Credit Program," written by Linda A. Rapka about musicians' efforts to pass AB 1839. This marks the first time Local 47 has ever had material to submit to this category, and we look forward to continued opportunities to report about Local 47's involvement on the political front.
In another first, we placed in the category of Best Design Internet, taking Third Place for the design of the Local 47 website, afm47.org. Congratulations to former Communications Coordinator Kori Chappell for her hard work in redesigning the site and making it worthy of contest submission.
Kudos to AFM New York Local 802 for placing 2nd in General Excellence for member magazine Allegro, and to AFM International for winning 2nd for Best Profile article on the piece "New Orleans' Musical Chameleon and Passionate Union Advocate" published in the International Musician.
To view ILCA Awards Local 47 has won in past years, visit our Awards page.