Spring Membership Drive: Spread the Word!
As a professional musician, you know that your real strength comes from working collectively with other musicians. Help spread the word about the benefits of union membership during our Spring Membership Drive!
If you know someone who should be in the union, now is the perfect time to join. From April 1 through June 30, new and returning members pay ZERO initiation fees — a $140 discount!
Learn more at afm47.org/join.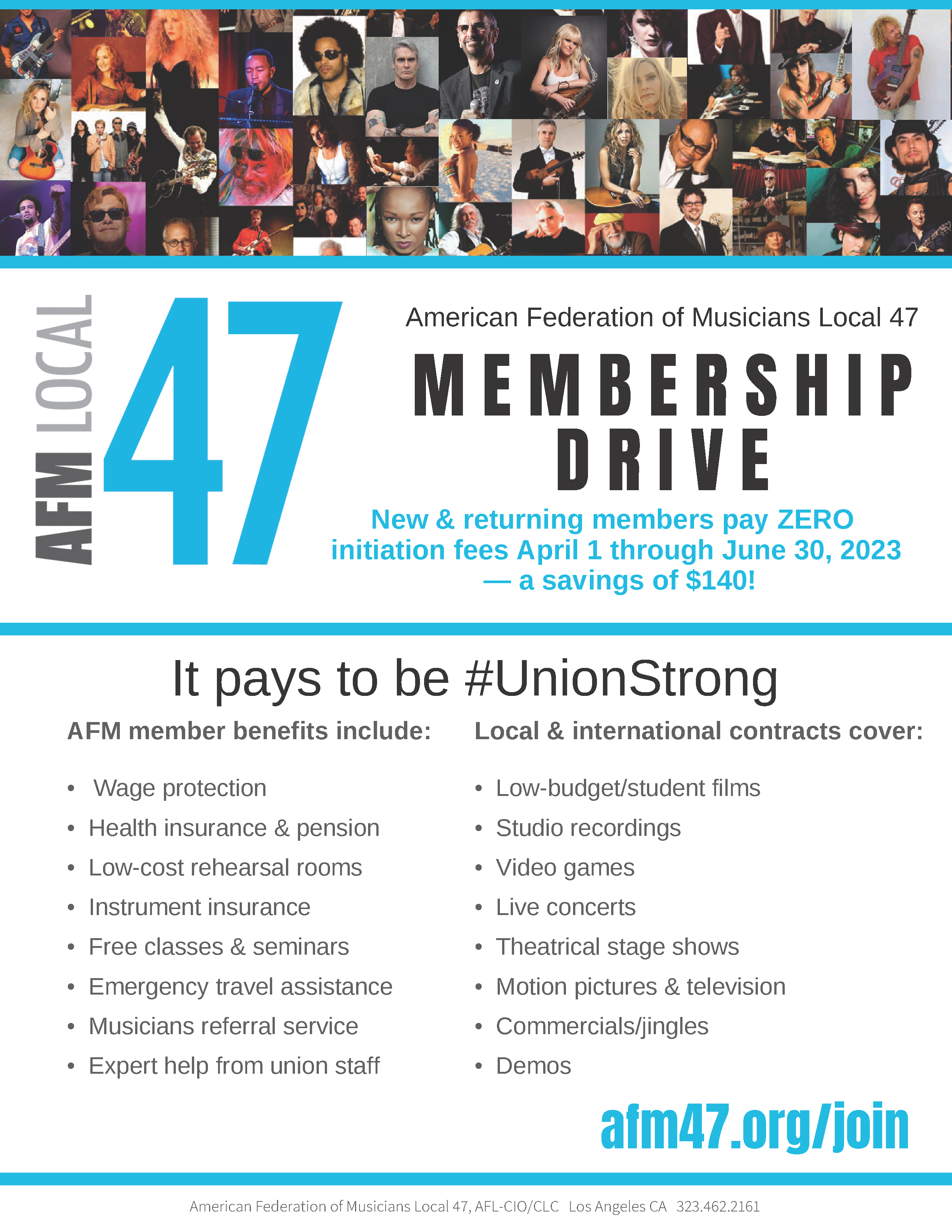 ---
Be a Union Advocate!

• Print out our flyer to distribute at your local school or music-networking group
• Share our afm47.org/join link on social media
• Talk to your non-member colleagues about the many benefits of union membership
• Add your answer to our #WhyUnion? campaign to let everyone know why you value your union membership