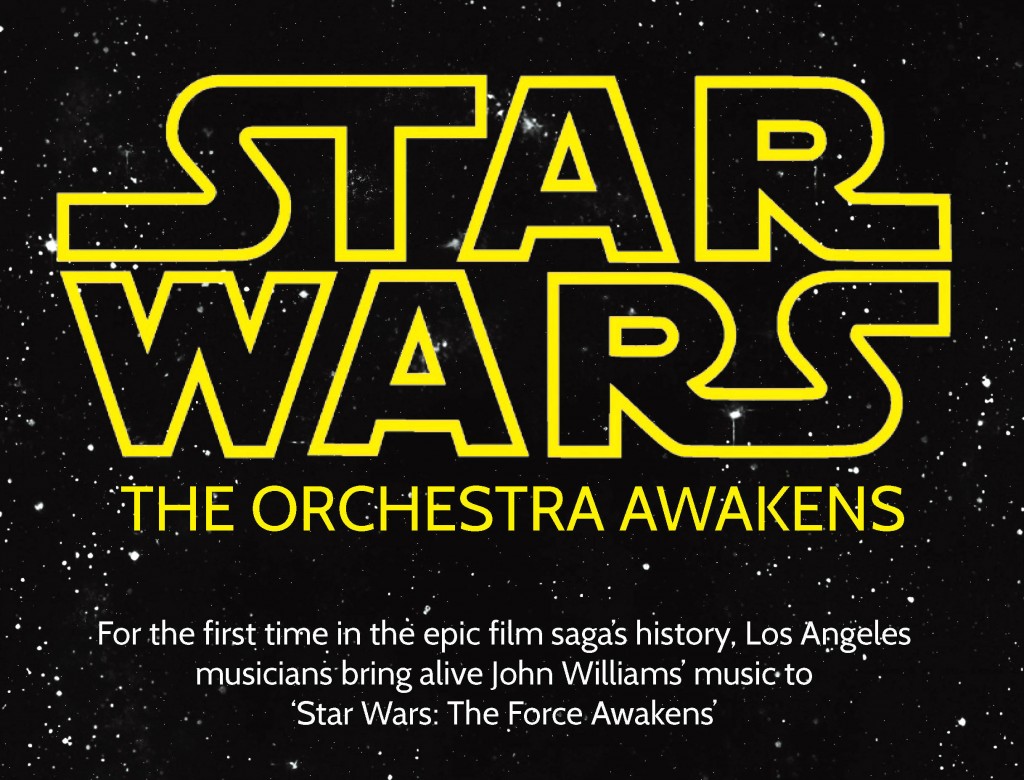 by Linda A. Rapka
IN A GALAXY NOT SO FAR, FAR AWAY….
For the first time in the epic film saga's history, the music for "Star Wars: The Force Awakens" was scored here in Los Angeles with AFM Local 47 musicians.
John Williams, a Life Member of the musicians union, composed the music once again for this seventh installment in the "Star Wars" franchise. He has written the music for every film in the series since its 1977 debut, but while previous films were scored at Abbey Road with the London Symphony Orchestra, "The Force Awakens" marks the first time a "Star Wars" score was recorded stateside.
"This experience of working on the latest 'Star Wars' in Los Angeles is probably the most momentous of scoring occasions in our long history of recording," said Bruce Dukov, a violinist who has recorded on over 1,800 motion pictures over the past 30 years. "The main reason is that for 38 years of that franchise, all the music was recorded in London. For us to be involved in this venture now is nothing less than fantastic, and worthy of major historic notation."
READ THE FULL STORY @ LISTEN-LA.COM