On Aug. 15, 1969, half a million people gathered upon on a dairy farm in Bethel near White Lake, New York for a three-day music festival that would come to define a generation.
Billed as "An Aquarian Exposition: 3 Days of Peace and Music," the epic event would later be known simply as Woodstock. Little did anyone imagine that it would become synonymous with the counterculture movement of the 1960s, and remains so five decades later.
A total of 32 acts ranging from little-known local artists to world-famous talent performed at the festival. Among them was a group of Los Angeles musicians in the band Sweetwater who made history as the first rock band to perform at Woodstock. They came together in the tumultuous late '60s as a result of free-form instrument jams by LACC music students, and an accidental "vocal sit-in" by a girl they'd not even met. Though half of the band also sang, their "jam band" congealed into a tighter unit after adding Nancy Nevins as lead singer. An unusual group even by today's standards, the instrumentation consisted of Alex Del Zoppo on electric keyboard, Fred Herrera on electric bass, Alan Malarowitz on drums, Albert Moore on flute, August Burns on cello, and Elpidio Cobain on percussion. Oddly, outside of a few later jams, the band never had an official guitar player.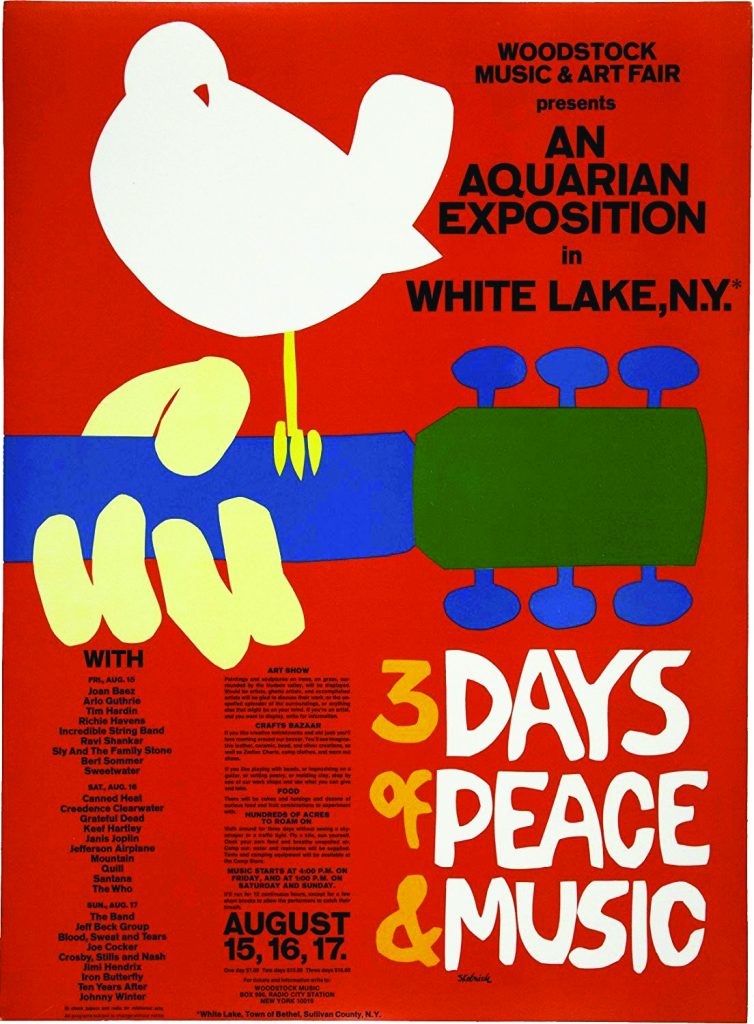 In the summer of 1967, before ever playing live as this newly formed aggregation, the band madly worked toward a vague goal of playing the Whisky A Go Go so they could get signed, just as the Doors had. During this time they began to hear of something called a "pop festival" to be taking place in Monterey. Curious, they scraped together a few bucks and drove up. Without ever entering the actual stadium, but hearing every note, they soaked up the ambiance of what a pop festival was all about — and were immediately hooked. No one knew it, but this was the beginning of the golden age of music festivals. Sweetwater soon shifted focus and collectively agreed, "Let's do THIS!"
Working hard to be an exciting act for even those in the cheap seats, they soon became a live act so powerful that many better-known bands refused to follow them. Their burgeoning reputation led them to quickly rise as a "must have" act at all major venues and music festivals, and they ended up becoming regular performers at the iconic Whisky. They recorded three albums for Warner Bros./Reprise Records and played with every big-name rock act of the day including Jimi Hendrix, the Who, the Rolling Stones, the Doors, Led Zeppelin, the Grateful Dead, Crosby Stills and Nash, Jefferson Airplane, Big Brother and the Holding Company — they even opened a show for Duke Ellington. They were featured on major TV shows and enjoyed widespread airplay in the newly emerging underground music scene, especially FM rock radio.
Sweetwater was scheduled to open Woodstock; however, they got stuck in the now-legendary traffic jam leading in to the venue, and folk singer Richie Havens' trio performed first. The group was eventually flown in by helicopter and performed next, becoming the first full band to perform at the famed festival.
"As the helicopter flew us toward the Woodstock gig site, we observed farm after farm, barn after barn, and nothing but green fields… until we flew over the last hill," Del Zoppo recalled. "Suddenly, all we could see below us in every direction, horizon to horizon, was bright color! When I asked the pilot what kind of crops we were seeing, he replied, 'That's all people, man.' We all looked at one another, and gulped. Soon after climbing up to the backstage area, someone came up to us and said, 'There are 500,000 people here — and a lot more on the way.' As we each pondered having to perform live before a million ears and a million eyes, someone said, 'You're on!'
"My favorite memory of our performance at Woodstock is that, after beginning our set and finding out we had no vocal monitors, about halfway through we got our bearings and things felt increasingly in control," Herrera said. "We ended our set with a sing-along, inviting everyone out there to sing with us. They did, and it was tremendous. They rewarded us with a standing ovation."
Sweetwater's rise to prominence in a few accelerated years was stopped in its tracks four months after their performance at Woodstock, when lead singer Nancy Nevins nearly lost her life in an auto accident which tragically left her unable to sing. Not wanting to replace her, they eventually disbanded, losing track of one another for several years.
Tragedy continued to befall members of the band over the years that followed. August Burns died after contracting pneumonia while being treated in a German hospital for injuries he suffered after falling out of a construction elevator in 1979, and Alan Malarowitz was killed in a car crash in 1981 at age 31. Albert Moore died of lung cancer in 1994.
In the 1990s, Herrera and Del Zoppo reunited with Nevins, who after years of voice therapy had regained her vocal abilities, and they began to perform again in various configurations. In 1999 Viacom Networks (VH1, MTV, and associated music channels worldwide) chose the story of Sweetwater as their first made-for-TV movie. Called "Sweetwater, A True Rock Story," it immediately became an oft-requested hit.
In August, to commemorate the historic 50th anniversary of Woodstock, Rhino Records released the most comprehensive box set from the festival ever compiled. The limited edition collection (only 1,969 were produced and quickly sold out) titled "Woodstock – Back to the Garden: The Definitive 50th Anniversary Archive" includes a staggering 38-discs, with a total of 432 tracks. Nearly every artist performance — plus announcements, stage banter and more — is included in chronological order and spans more than 36 hours. The exhaustive collection is considered an immersion experience, just as it happened, with nothing added or subtracted, and even includes PA announcements, instruments being tuned and on-stage conversations.
Woodstock's 50th also brought about renewed interest in Sweetwater. In March, the remaining members of the band were invited by the Museum at Bethel Woods at the original site of Woodstock to be part of panel discussions about their experiences in 1969 and since. This summer, Nevins and Del Zoppo were invited to participate in a nostalgic TV special on KTTV in Los Angeles hosted by longtime anchor Hal Eisner, which included a live studio performance. Additionally, Eisner released a podcast on which they were guests. In July they appeared at the Port Washington Public Library in New York for a multimedia, live music and panel-discussion event. Also in July, Sweetwater performed a full band set at the largest of the yearly festivals held on Long Island.
"We're not surprised that the spirit of Woodstock is alive and well, even after all this time, because of the palpable feeling of peace and brotherhood that was experienced by everyone who attending in 1969," Nevins said. "And since we were one of the few acts of the time who played there, we will always be associated with that harmonious, exciting event. What does surprise us is that we're still a viable band, singing and playing better than ever, and have even more fans now… 50 years after!"
Sweetwater looks forward to performing more upcoming concerts, and the band plans to mix several never-before-heard remote live recordings of their performances from the years shortly after Nevins' accident.
All of the remaining members of Sweetwater share this message about their bandmates no longer with us: "We miss them all. The music and energy they put into the group years ago is coming around again. Somehow, we feel that they're here with us sharing the new rush."
>> Discover more about the band @ sweetwaterband.com