Tag Archives:
John Clayton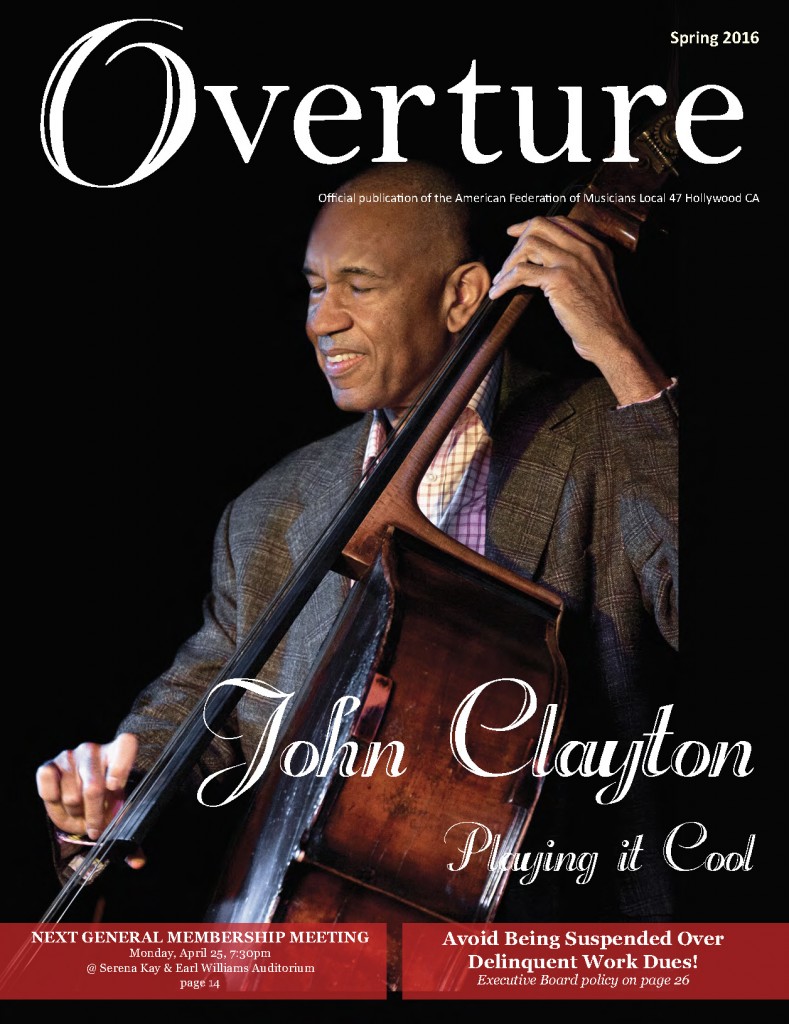 John Clayton is a natural born multitasker. The multiple roles in which he excels – composer, arranger, conductor, producer, educator, and extraordinary bassist – garner him a number of challenging assignments and commissions. With a Grammy on his shelf and eight additional nominations, artists such as Diana Krall, Paul McCartney, Regina Carter, Dee Dee Bridgewater, Gladys Knight, Queen Latifah, and Charles Aznavour vie for a spot on his crowded calendar. His many musical pursuits include the Clayton-Hamilton Jazz Orchestra, which he founded along with his brother Jeff in 1986, and the Clayton Brothers quintet, which includes his son Gerald on piano. As a teacher, in addition to presenting individual clinics, workshops, and private students as schedule permits, he directs the educational components associated with the Lionel Hampton Jazz Festival, Centrum Festival, and Vail Jazz Party. Continue reading →
Cover Story: John Clayton
Playing it Cool
---
Building Sale Update
Building Committee members appointed
Jazz Appreciation Month
Featured artist 2016: 'King' Benny Carter
Avoid Being Suspended Over Delinquent Work Dues!
Review the Board policy
Spring Membership Drive
Spread the word! Runs April 1 through June 30
and more!
The Overture Online app is available FREE in the Apple App Store & Google Play:
Overture Online is optimized for reading via smartphone or tablet. For those without access to a smart device, this issue may be viewed on a web browser (must have flash enabled). Local 47 members may download archived pdf versions from the members section at afm47.org.
---

Spring 2016 Overture Magazine
Local 47 members will have now received the latest edition of the Overture Magazine in the mail. These print issues contain additional news not found in the public Overture Online, such as Resolutions to amend the bylaws, member status updates, and other announcements requiring due notice per the Bylaws. If you are a member in good standing and didn't receive your print copy, email us or view it online by logging in to your member account at afm47.org.