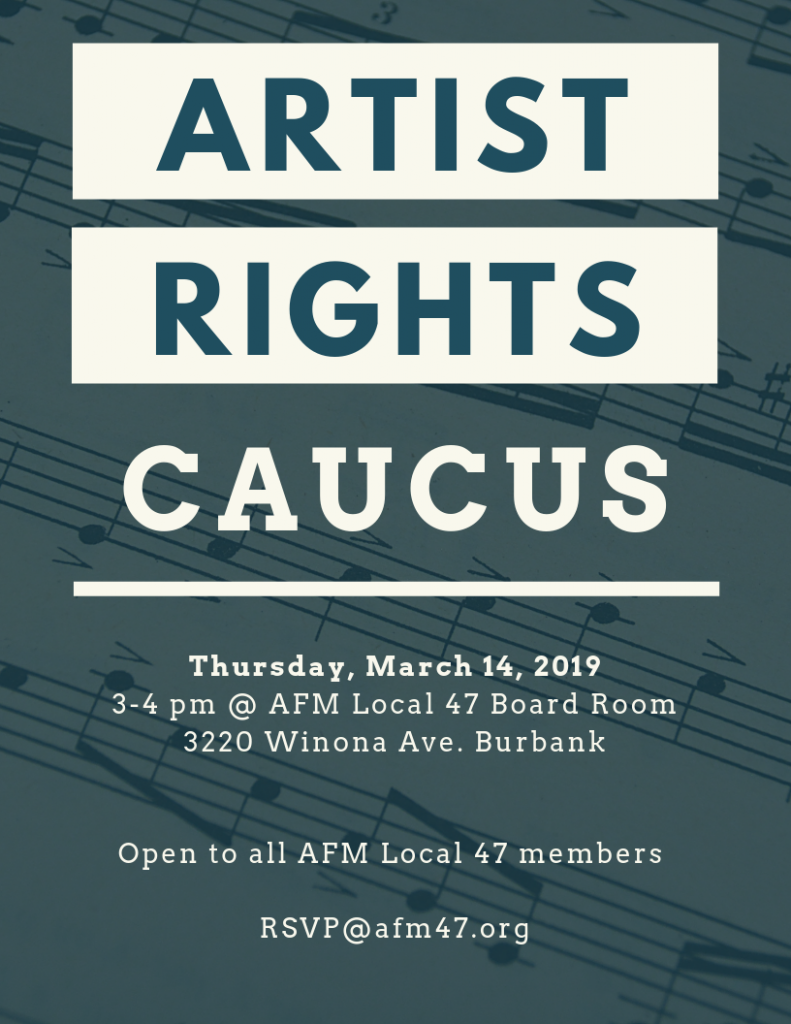 Open to all AFM Local 47 members
RSVP@afm47.org
* * * * * * * *
Marc Ribot, guitarist and chair of the Artist Rights Caucus (ARC) of NYC Local 802, will discuss recent developments.
The RMA supports ARC 802's call for a campaign to reform the Section 512 "Safe Harbors", which permit YouTube, et al. to profit from mass infringement. And the new Local 802 Administration "supports the tenets outlined in [the ARC] call to action" for "Safe Harbor" reform (source).
The Artist Rights Alliance (formerly c3) is now building towards a campaign. But we're going to need the active involvement of all AFM musicians and Locals to make this happen.
WE WELCOME CRITIQUE, QUESTIONS, AND IDEAS FROM ALL LOCAL 47 MEMBERS!
"Everyone in the music industry with even half a brain understands that [section] 512 [of the DMCA] reform is what we need…48% of all music consumption is on YouTube. Imagine what a 15% jump in revenue would mean?!" – David Lowery (Artist Rights Activist, Songwriter, Leader of Camper Van Beethoven, and AFM member)