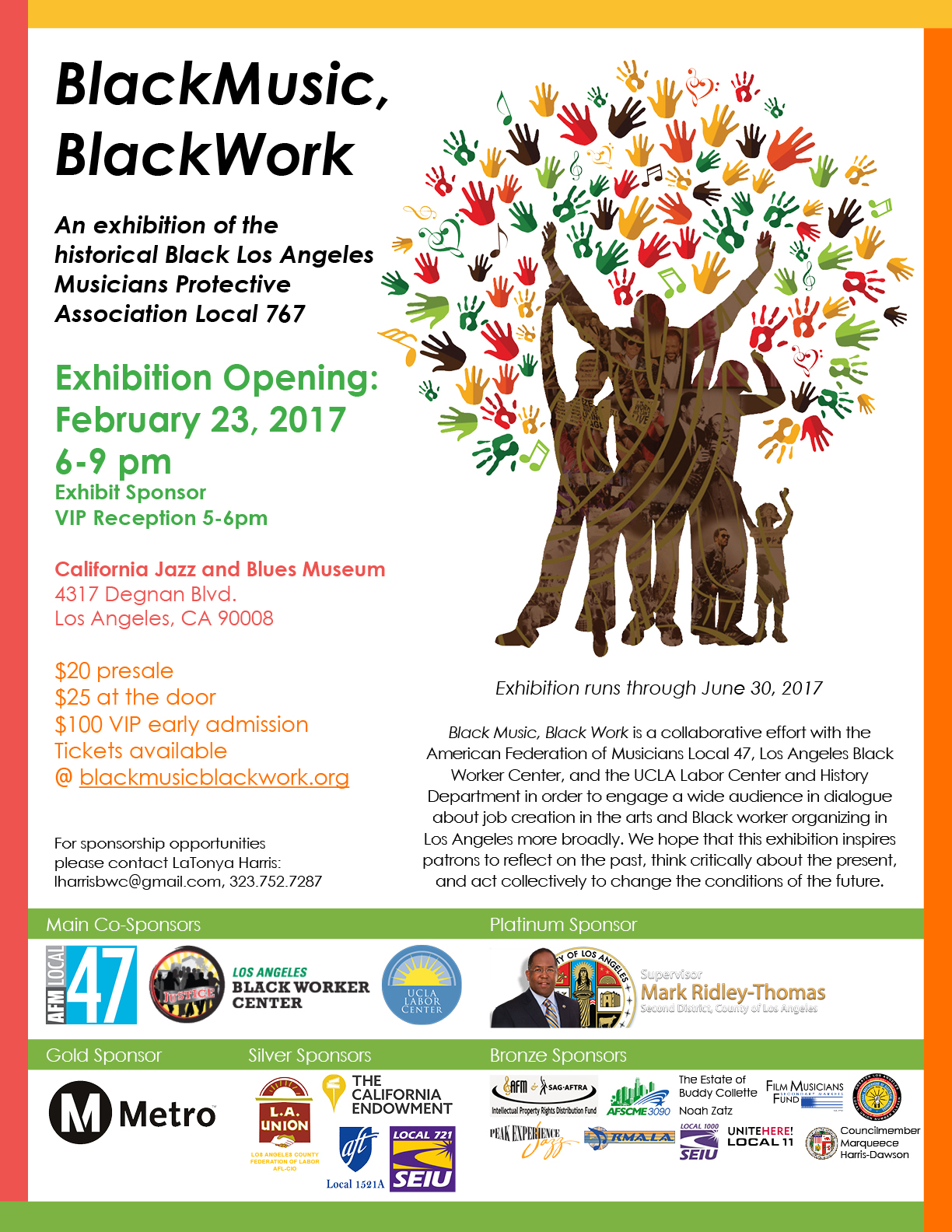 (pdf flyer)
Join us Feb 23 for the BlackMusic, BlackWork historical Black musicians union 767 exhibit opening
On the evening of February 23, please join us for the launch of BlackMusic, BlackWork, a historical exhibition that explores the unsung bravery and artistry of Black working musicians of Central Avenue in Los Angeles whose work transformed L.A.'s music industry forever.
Developed by AFM Local 47, Los Angeles Black Worker Center, and UCLA Labor Center and History Department, the exhibition opening event takes place at the new California Jazz and Blues Museum, opened by acclaimed jazz vocalist Barbara Morrison.
The program begins at 6 p.m. and will feature oral histories with prominent Local 767 members, live jazz performances, song and dance, and a diverse crowd of workers, business owners, interfaith leaders, local elected officials, in the heart of L.A.'s African American Arts culture, Leimert Park.


The exhibition runs through June 30, 2017. Tickets for the exhibition opening event will be available at the door for $25. Discounted presale tickets for $20 are available here. Early Access Admission ticket holders are invited to join our Exhibit Sponsor VIP Reception from 5-6 pm.
For more information please visit blackmusicblackwork.org.