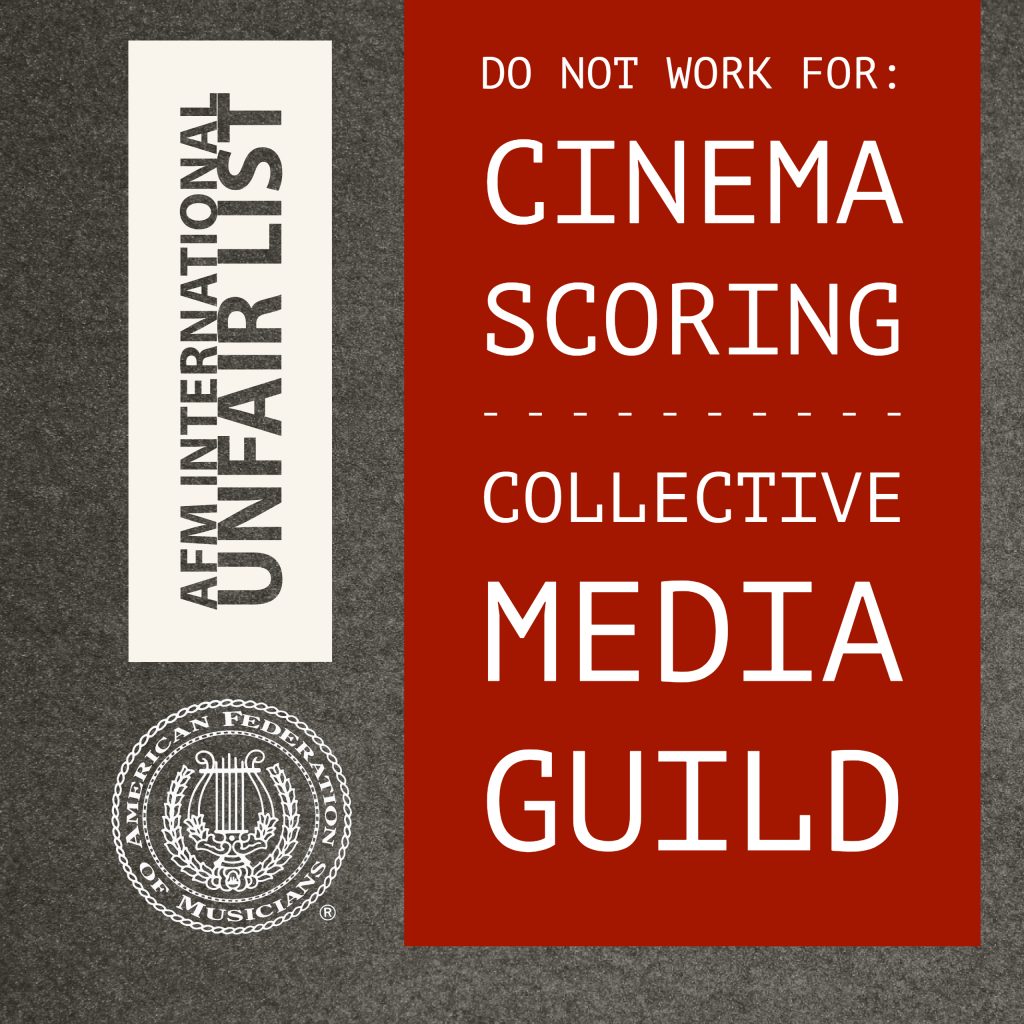 Los Angeles-based Cinema Scoring and CMG Music Recording have been placed on the American Federation of Musicians International Unfair List for failure to pay area standards and discrimination against musicians due to union status.
These employers also appear on the AFM Local 47 Do Not Work For List.
In June 2015, strike sanctions against Cinema Scoring and CMG were approved by the Los Angeles County Federation of Labor, meaning if and when either of them call a non-union engagement, other labor unions have agreed to stand in solidarity with Local 47 and not cross the line.
If you are called to do an engagement with either of these entities, please submit a report to Local 47's Anonymous Tip Line: 424-341-DARK (3275), bit.ly/darkdate