Life Member. Trombone
7/4/1936 – 7/15/2019
by Jack Redmond
Slyde was one of my dearest friends for more than 60 years.
We both came to town in 1958, and met on a recording session that year. The other trombone was Ray Sikora, from Canada, and the three of us became fast friends that day. Dick (he wasn't known as Slyde 'til later) came up with the idea that none of us would accept a gig unless the other two were on it. That pact lasted about a week, until one of us got a call.
However, the three of us were the trombone section for the Jerry Gray Band at the Catalina Island Casino for the summer on 1959 — a great summer of music, partying and scuba diving. One of the older boys dubbed Dick as Hair-Breath Harry, because of his habit of always wanting to test the limits — push the envelope, a trademark throughout his life. Dick, Ray and I were also the tenor trombone section on the 1960 Stan Kenton Band.
Dick went to the east coast with the Ralph Marterie Band, Ray went back to Canada, and I ended up in the Reno-Tahoe area until 1967. When I returned to L.A. in '67, after an absence of six years, Slyde was one of the busiest trombone players in town, with the Wrecking Crew, and was extremely helpful in getting me back into the recording/TV scene.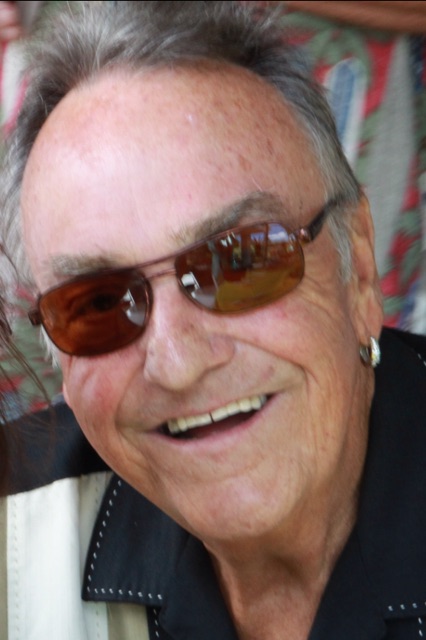 Slyde was a fantastic musician and human being. He played tenor + bass trombone, bass trumpet and tuba — all great! He always had a joke for any event, to break us all up. Never a dull moment with Slyde.
As to the nickname of "Slyde," I definitely remember when I gave him that moniker. However, there are probably at least a dozen or more of Slyde's friends who definitely remember that they gave him that tag, as well.
Slyde was respected and loved by everyone who knew him, or knew of him — a huge number of musicians and entertainment people. Because he was a true original. One of a kind, and a beautiful kind he was!