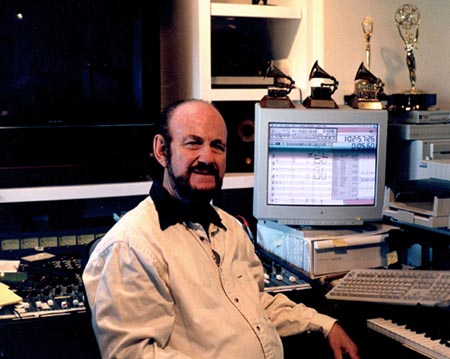 Life Member. Composer
11/7/1926 – 2/4/2016
HIS WORK IS DONE
Music staffs on white paper,
A whole note for the string bass,
The pen continues to write its notes,
Next sixteen semiquavers seem to race.
These are tools of music on paper,
By an arranger in great demand.
Whether it be for a large orchestra,
Or just a very small band.
Now suddenly the pen stops,
The arranger has reached his Coda.
His final note has been written,
From his hand the pen drops.
The arrangements he has written,
Will be played on and on,
He will be missed by many,
Yes Jimmie Haskell has gone.
– David S. Gold
1/18/2016