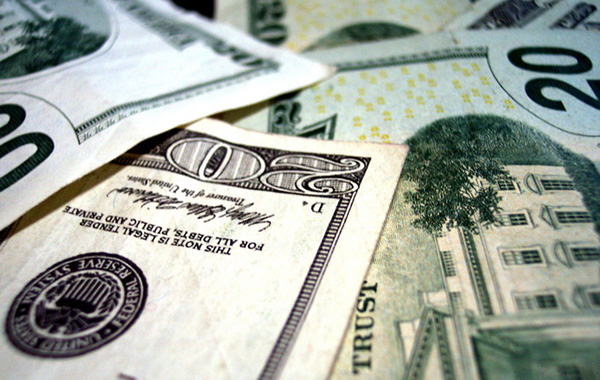 Still waiting on that recording session check? Here's how to get paid without sounding like a broken record
There should be no mystery in getting paid for working. Businesses hire people to do things all the time. When you are hired to help make an album, the rules of the music business are no different — musicians need to get paid, too. Below are three simple steps to help you get paid on time, every time.
3 Steps to Get Your Money:

1. Get hired for a union session — wooo!
2. Submit your AFM B-4 report form.
3. Get Paid.
When called for a recording sessions to make an album, our deal with the major record companies is that you get paid within three weeks from when the AFM paperwork gets submitted to the company. The AFM B-4 report form (see a sample B-4 here) is the paperwork needed as, when completed, it describes all of the necessary information for their payroll company to cut your paycheck. This needs be submitted to the record company for payment. That's pretty much it.
Need Paperwork?

Contact your Local 47 Sound Recording Business Representative:
• (323) 993-3170
• email us
• Visit the Sound Recording page at afm47.org to view and download forms
Bonus Points

• If you are asked to submit your paperwork to someone other than a representative of the record company, copy your union rep when you submit your bill.
• Familiarize yourself with our current recording rates within the industry. Remember: these are just minimums they've already agreed to pay, so if you negotiate a higher rate for your services, awesome!
• Keep your tax docs (I-9, W-4, etc) current.
• Make sure that the Union office has your up-to-date mailing information, because that's where your checks get sent.
Getting the Runaround?

If you did not turn in your own paperwork and were told by the producer, management, project coordinator, lawyer, or someone else that they were going to take care of this on your behalf, call your union representative if it's taking a while for your paycheck to show up. There's no need to wait six months, because if your paycheck doesn't arrive within a couple of weeks from when the session happened, someone probably didn't turn in your paperwork.
Have you heard any of these phrases? "The budget isn't opened yet. When it is — you'll get paid"… or "If it makes the record, you'll get paid"… or "Check's in the mail!"? If you did a session and no checks are showing up, and no one is calling you back or answering your emails, this is probably where you should call your friendly Union Business Representative at (323) 993-3170 — I always get back to you!
What You Get When You Get Paid Union!

Having the proper documentation in place will ensure that not only will you get paid, but also that you receive the benefit contributions the company makes into your Health and Pension Plan, plus future distributions by the Special Payments Fund, and new-use from the Federation office as applicable.
Special Note: If you're being called for work and you are not sure whether it's an AFM-covered recording, call your Union Rep before going into the studio. They can verify this for you or help you to put an agreement in place. At anytime you have any questions regarding your contracts, paperwork, scale rates, or anything in general about your session work, feel free to contact me.