Venue management firm SMG won the long and contentious battle over who will run the Greek Theatre, and takes over operations of the historic Griffith Park venue Nov. 1.
For the past four decades AEG/Nederlander managed the historic Griffith Park venue with an AFM agreement in place, and there was concern that new management would not guarantee a union contract. However, Rec and Parks General Manager Michael Shull was fully committed to securing an AFM contract for all performances at the Greek. Thanks to his efforts and Local 47 President John Acosta, SMG happily agreed to continue the union's longstanding partnership with the venue. They signed a collective bargaining agreement that guarantees 100% of the music at the Greek is AFM over the next two years.
The expiration of AEG/Nederlander's longtime contract this fall sparked a highly publicized bidding war between with concert promoter giant Live Nation, initially favored by Rec and Parks officials. But that plan was derailed after Nederlander mounted a campaign to override the decision, rallying support from nearby residents and City Council members. The city eventually opted against siding with either firm, deciding instead to self-operate the venue with the help of a management consultant. Bids were then solicited for a new management firm, ultimately attracting proposals from Spectra and SMG.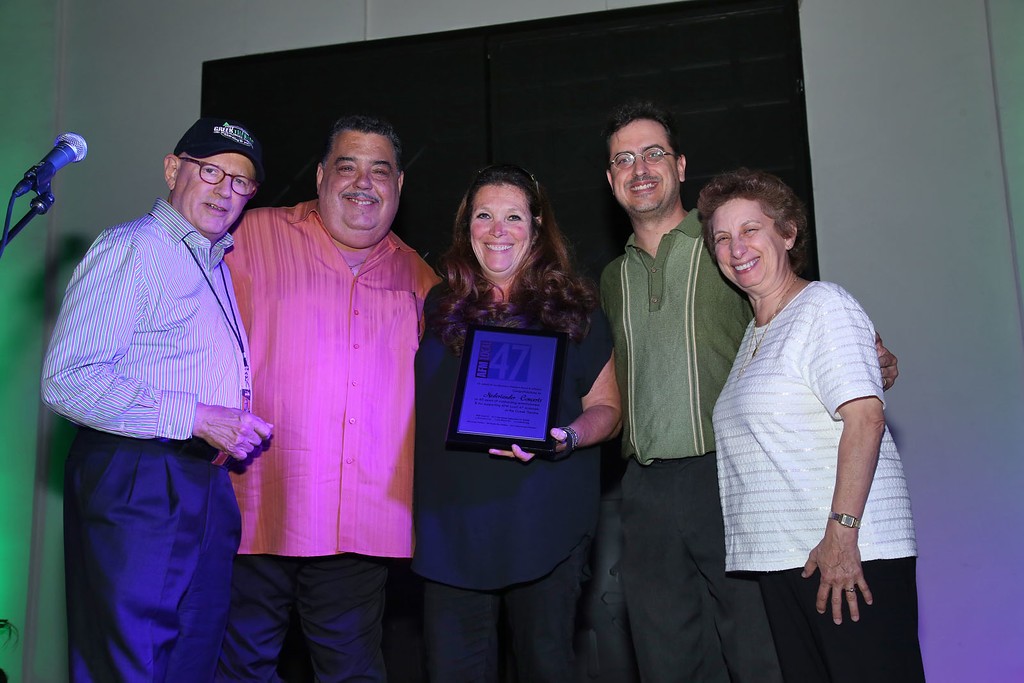 A benefit event hosted by Symphony In The Glen was held at the Greek Oct. 9 honoring Nederlander for 40 years of outstanding entertainment and community service. Local 47 Vice President Rick Baptist, Trustee Judy Chilnick and Director Dylan Hart were in attendance to present Nederlander a congratulatory plaque thanking them for their years of dedicated support of AFM musicians.