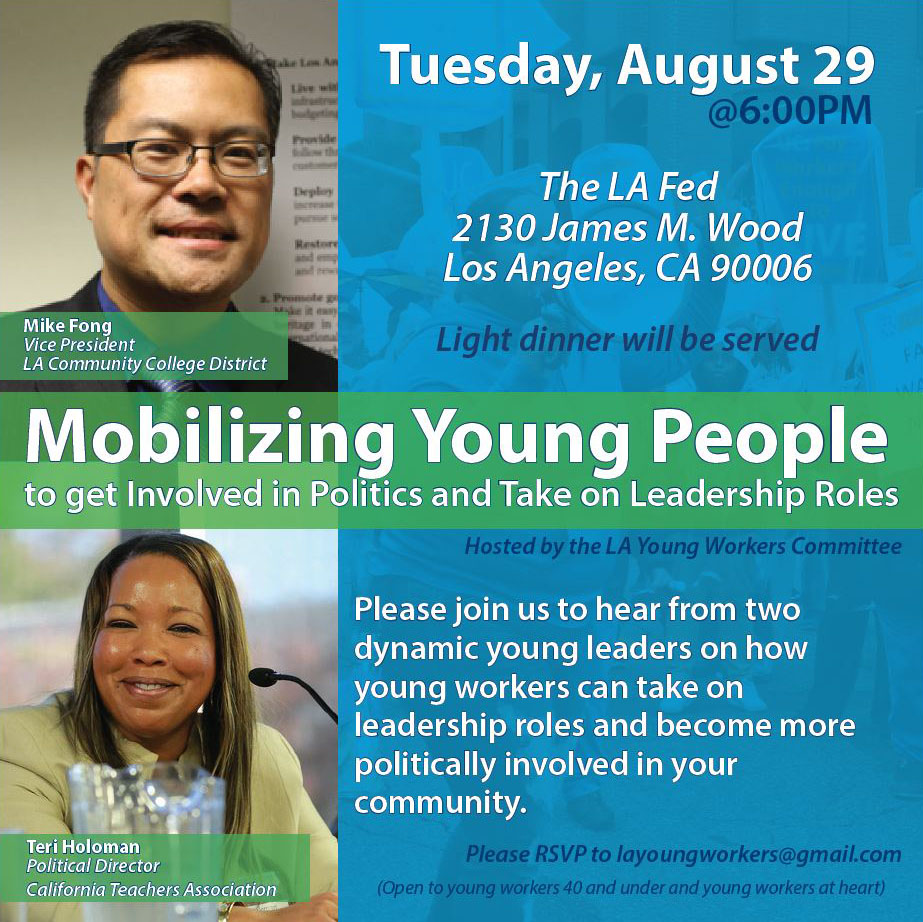 Dear labor leaders, members, community activists and friends:
Please join us to hear from two dynamic young leaders on how young workers can take on leadership roles and become more politically involved in your community.
What: Los Angeles Young Workers Committee meeting
Who: Guest speakers Mike Fong, Vice President, LA Community College District; & Teri Holoman, Political Director, CA Teachers Association
When: Tuesday, August 29, 6-8pm
Where: The LA Fed, 2130 James M. Wood, Los Angeles CA 90006
Open to young workers 40 and under and young workers at heart. There is no cost to attend, and a light dinner will be served. RSVP to layoungworkers@gmail.com.