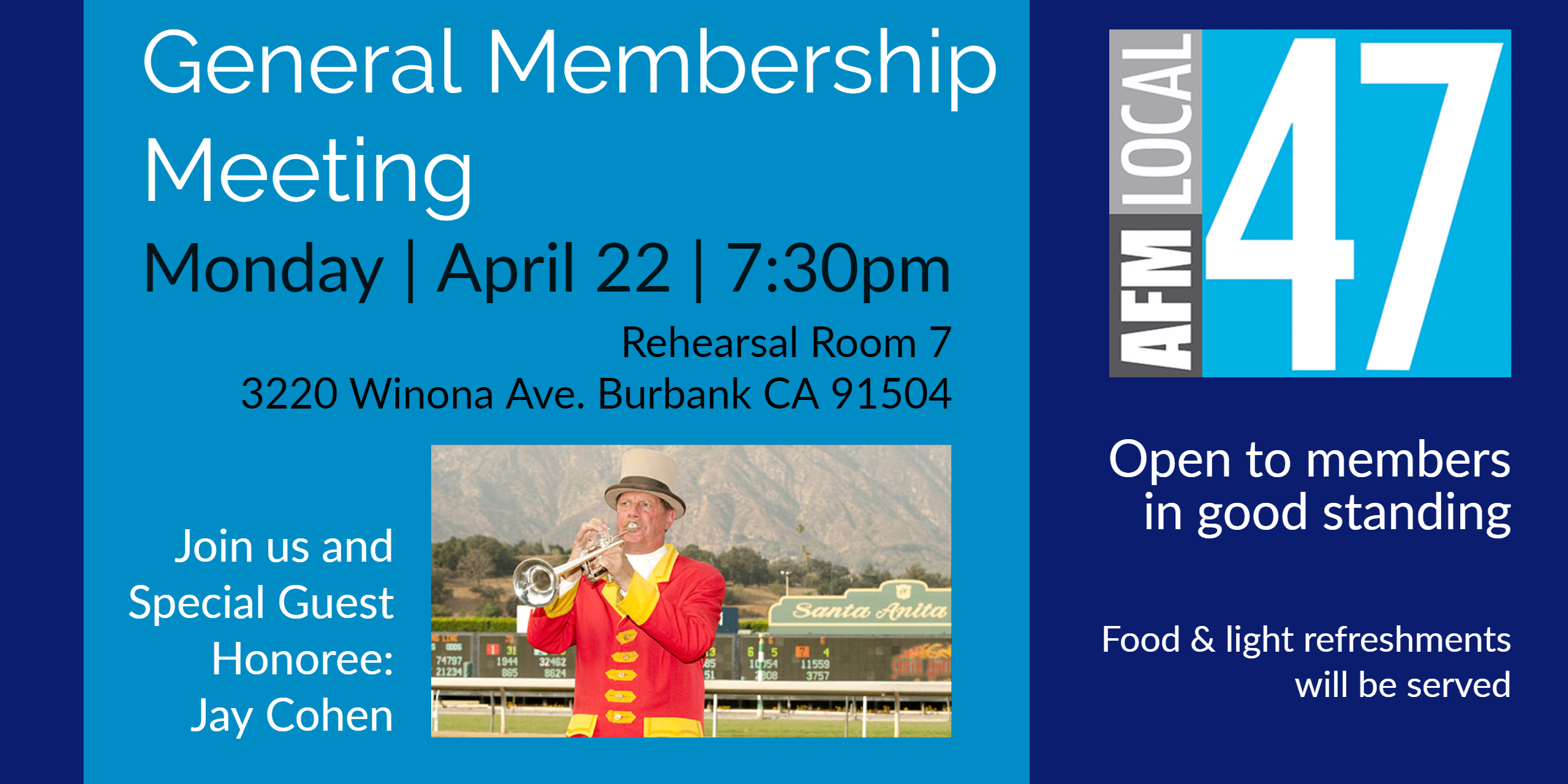 Monday, April 22, 2019, 7:30pm
@ AFM Local 47 – Rehearsal Room 7
3220 Winona Ave. Burbank CA 91504
On the Agenda (subject to change):
* Presentation of 50-Year Pins
* Jay Cohen Plaque Presentation
* Officer Reports
* New Media Campaign Update
* Old and New Business
Open to all members in good standing.
Pizza & light refreshments will be served.
Join Us in Honoring Jay Cohen!
At the start of the meeting we will be honored to welcome longtime member Jay Cohen, SoCal's favorite racetrack bugler. A 31-year staple at Santa Anita Park, Jay starts each race by playing "Call to the Post," a tune he is proud to have performed more than 94,000 times.
New Media Campaign Update
In addition to the normal business to be discussed, the meeting Monday will include a report about the campaign to improve the New Media provisions of the Motion Picture and Television Film agreement. We'll be talking about the plan to win new media residuals, and the opportunities for professional musicians to get involved. Your participation is strongly encouraged.