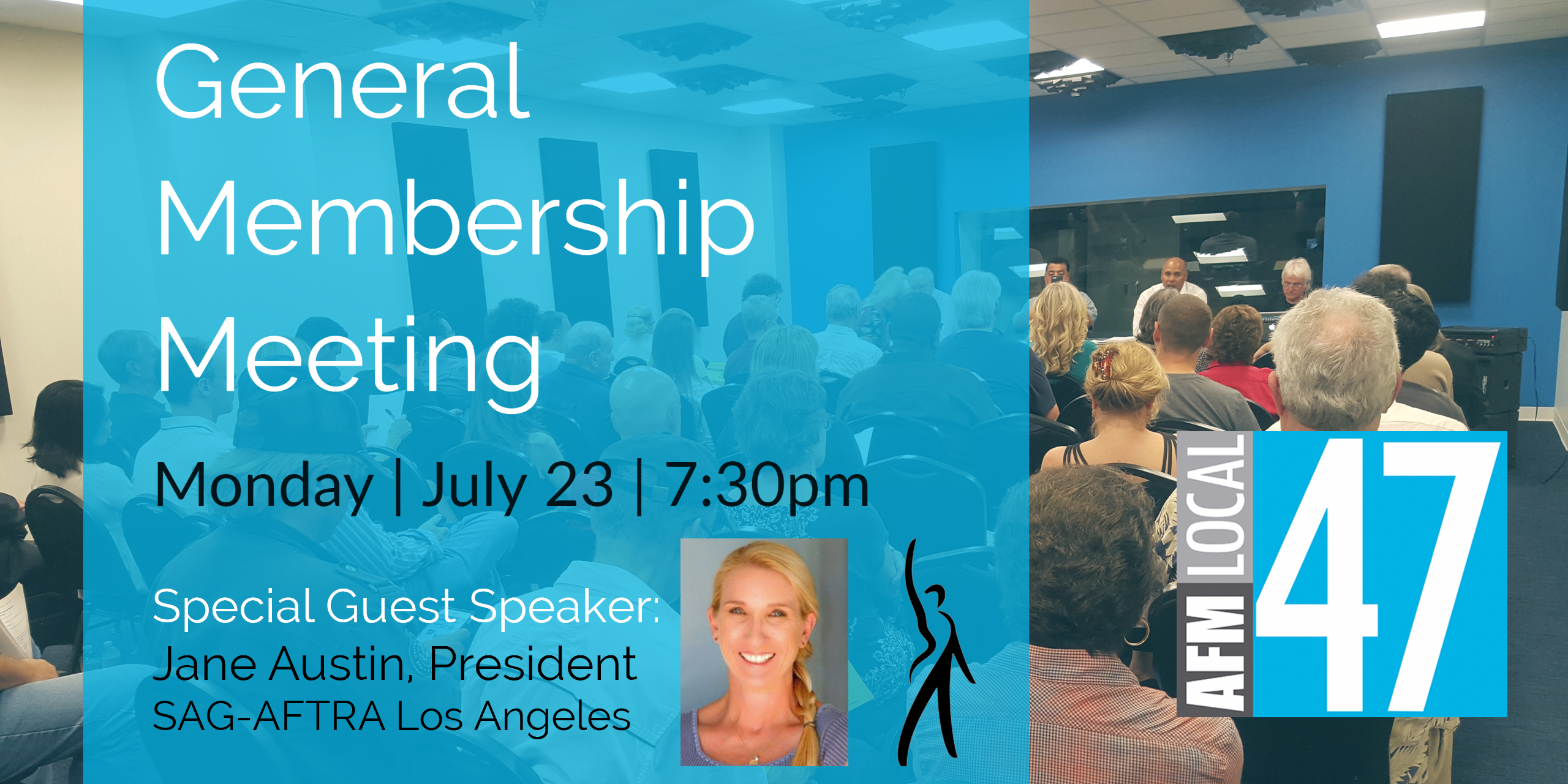 At our next General Membership Meeting we are excited to kick off our new Guest Speaker Series. Please join us for a presentation by SAG-AFTRA Los Angeles Local President Jane Austin, who will speak about the union's recent video game campaign win, and share ideas and thoughts regarding organizing and motivating members. Don't miss it!
On the agenda (subject to change):
Special Guest Speaker Jane Austin, President, SAG-AFTRA Los Angeles
Presentation of 50-Year Pins
Resolution to Amend the Bylaws
(Resolution published in the Summer 2018 issue of Overture Magazine, also
available in our pdf Overture archive in the members section at afm47.org)
Officer Reports
Old and New Business
Location: AFM Local 47 Room 7
3220 Winona Ave. Burbank CA 91504
Open to all members in good standing.
Food & refreshments will be served.