Tag Archives:
Stamp Out Hunger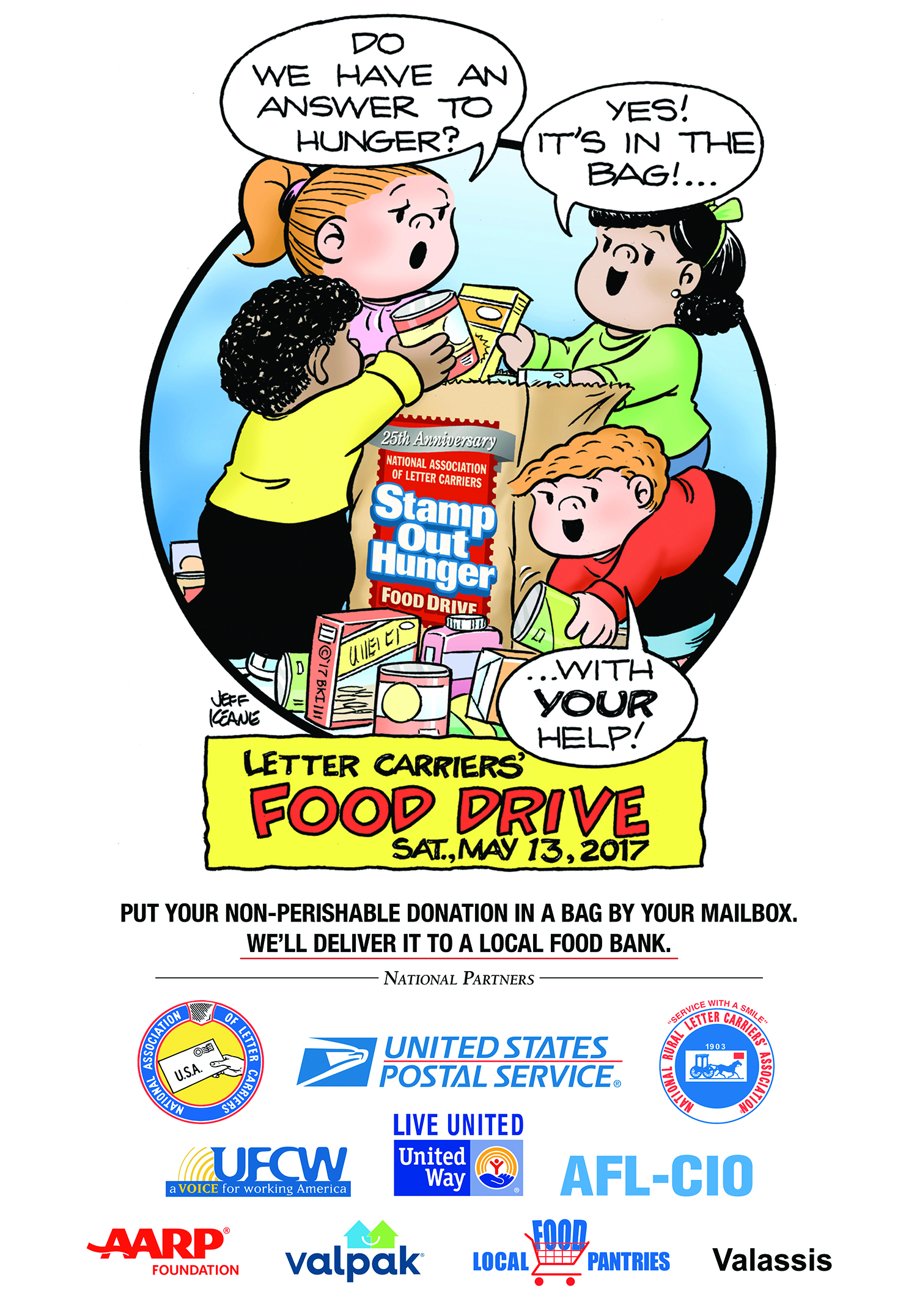 Letter Carriers Union hosts 25th annual Food Drive on Saturday, May 13
Millions of Americans live from one day to the next uncertain where their next meal will come from. This sad statistic reinforces the importance of the National Association of Letter Carriers' annual national Stamp Out Hunger® Food Drive, held the second Saturday of each May. This year's event will be held Saturday, May 13, 2017. Continue reading →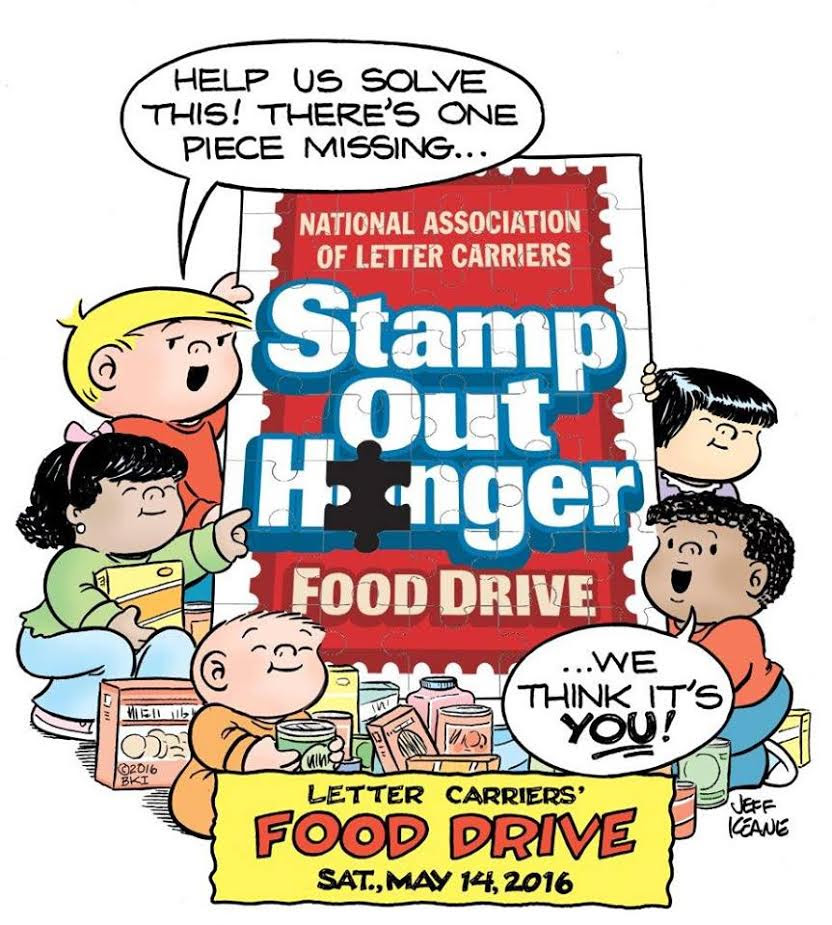 On May 14, members of the National Association of Letter Carriers will lead the country's annual largest single-day food drive to help fight hunger in America! This year, we have the opportunity to break the Guinness World Record of 559,885 pounds set in 2011.
Our goal is to not only break that record, but to collect over one million pounds, which means we need your help! Every year, 21 million children go hungry, and through your contribution and assistance we have the power to change that.
For nearly 25 years, Labor Community Services and United Way of Greater Los Angeles have been at the forefront of collecting food and bringing out volunteers. Be part of history by registering your group or yourself to volunteer and contribute to the 2016 Food Drive by clicking here.