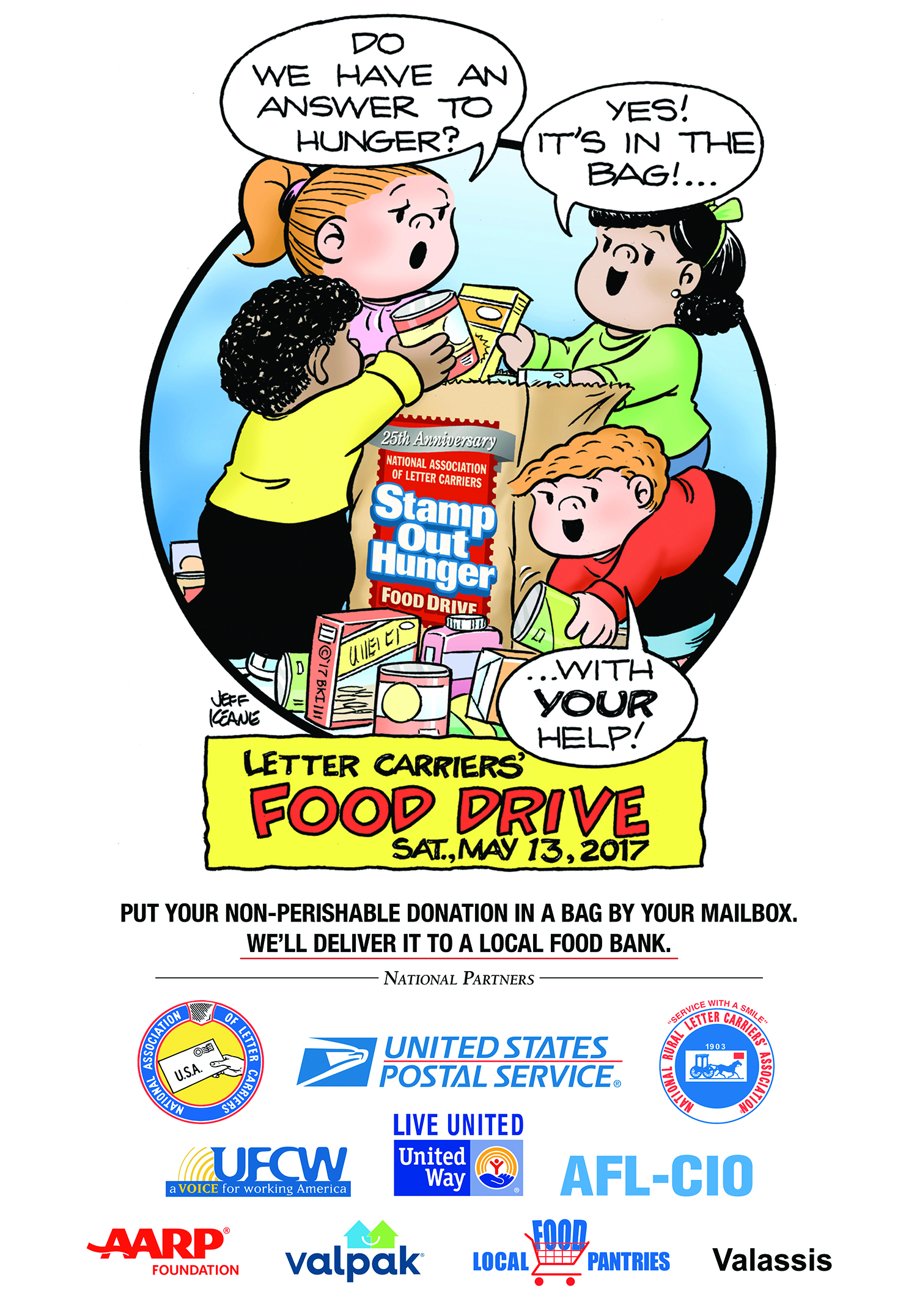 Letter Carriers Union hosts 25th annual Food Drive on Saturday, May 13
Millions of Americans live from one day to the next uncertain where their next meal will come from. This sad statistic reinforces the importance of the National Association of Letter Carriers' annual national Stamp Out Hunger® Food Drive, held the second Saturday of each May. This year's event will be held Saturday, May 13, 2017.
"Letter carriers see many of these folks along our routes each day," National Association of Letter Carriers, President Fredric Rolando said. "Our food drive can make a positive difference in the lives of those who have been dealt difficult hands."
This year marks the 25th anniversary of the national drive, Rolando noted. "Our work and our success will be just as crucial this year as ever, since the problem of hunger in this country shows little sign of going away," he said.
Sponsored by the National Association of Letter Carriers, the drive has collected over 1.5 billion pounds of food sin 10,000 cities since its inception 25 years ago.
How to Participate
Leave your non-perishable donation in a bag by your mailbox, and your letter carrier will deliver it to a local food bank. To find out how to volunteer at your local post office to sort food, visit nalc.org.
For more information about the annual Letter Carriers' Food Drive effort in your community, ask your letter carrier, follow the drive on Twitter @StampOutHunger or go to nalc.org and find "Food Drive" under "Community Service."