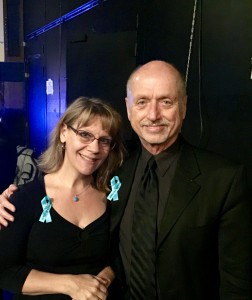 Musicians of the Pasadena Symphony wore blue ribbons during their performance last Saturday night in a show of unity to demonstrate their resolve to reach a fair contract.
As these professional musicians took the stage, they saw hundreds of audience members wearing ribbons, too. Many donors and longtime supporters of the orchestra demonstrated their support and appreciation for the performers by wearing a ribbon and encouraging musicians to win a good contract.
Nine years ago, when the Pasadena Symphony faced financial uncertainty, the musicians did everything possible to ensure their orchestra's survival: absorbing cost-saving cuts, forgoing raises, even playing free concerts. Now, nearly a decade after the crisis, these professional musicians are resolved to reach an agreement that reflects the restoration of their orchestra. Among their chief aims, musicians are asking for pay equal to that of other comparable symphonies in Los Angeles; they are asking for a voice in the planning process for programming and repertoire; and they are pushing to restore the orchestra to its former size and rehearsal regimen.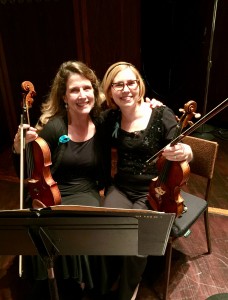 "It was wonderful to see the connection and enthusiasm for musicians that the audience shared," said Phil O'Connor, clarinetist and member of the orchestra committee. "We, the musicians, plan to continue to enlist support from audience members, donors, and the larger community as we work toward a fair contract."
Follow their progress at MusiciansofPSO.com.